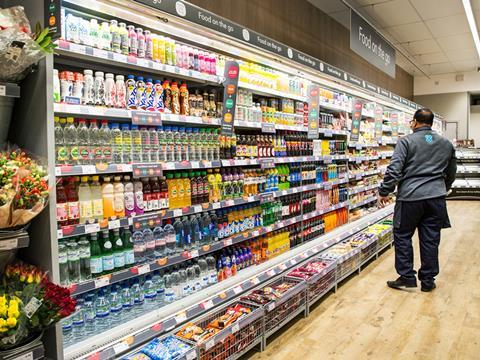 A UK engineering company is trialling a new refrigeration shelf that could slash energy costs by almost 30% and spell the end of uncomfortably cold shopping aisles.

Flint Engineering has this week begun testing an aluminium shelf that cools food quickly and efficiently by drawing heat from both the atmosphere and produce before depositing it into an airflow condenser located behind the fridge's back panel. The tests are taking place at a facility owned by commercial refrigeration specialist The Bond Group in Kent.

The Bond Group's major customers include Asda, Waitrose, Iceland, Spar and Farmfoods. However, The Grocer understands that Flint, which developed the technology in collaboration with Brunel University, has been talking to the Co-op with regard to the project and is hoping to carry out a store trial with the convenience retailer early in the new year.

Flint Engineering director Mark Robinson said "pure energy consumption savings of 27%" had been achieved in tests performed under ISO-controlled conditions.

This is because the refrigeration cabinets do not need to operate at such a cold temperature, he said.

In addition, he added that further energy savings could be made as supermarkets would no longer need to heat shops to offset excess cold air spilling out of the cabinets.

"This technology also eradicates common problems associated with 'hot spots' and inconsistent temperatures across traditional shelving and has the potential to significantly reduce food waste in store," Robinson told The Grocer.

"We believe it's an alternative to retailers putting doors on shelves, which is thought to reduce sales as it stops people gliding by and making random purchases. We're in talks with several different supermarkets at board level about setting up trials and hope to get this into production and deployed during the first half of next year."

Robinson also said the technology, which has taken two-and-a-half years to develop, has attracted considerable interest from China and the shelving can be used in open and closed cabinets.

The Co-op confirmed that is has been talking to Flint but said it was not involved in this week's trial.

Earlier this month, Sainsbury's revealed it was installing energy-saving fridge technology across all 2,000 of its stores by the middle of next year.