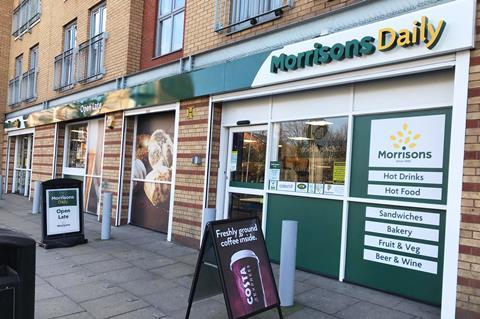 Convenience retailer McColl's has rebranded four of its stores as Morrisons Daily in the past few weeks.

The conversions are part of a trial that involves 10 north west stores switching to the Morrisons fascia.

The first two stores to receive the makeover were Manchester Stretford Road and Manchester Hollyhedge Road on 29 March. These were followed by Manchester Ducie Street and Rochdale Albert Royds Street.

The retailer said it expected all 10 stores to have been converted by the end of May.

The move comes after McColl's entered a sole supply agreement with Morrisons last year.

The trial sites are the first McColl's-owned stores to sell ­Morrisons-branded products, rather than the Safeway range, which was developed by Morrisons for its ­wholesale business and which McColl's had exclusive rights to for the duration of last year.

"We regularly trial new initiatives as we strive to continually improve our customer experience and enhance our ­neighbourhood ­convenience offer," commented a McColl's spokesman.