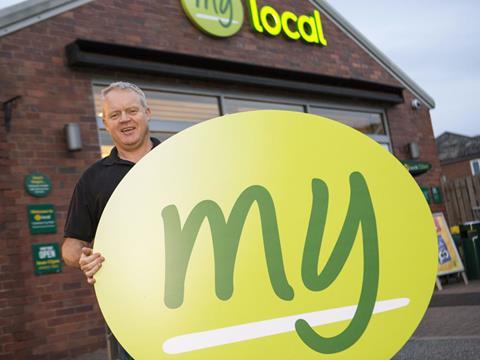 Independent retail chain My Local has reportedly appointed KPMG to review options over its future less than a year since it took over Morrisons convenience operations.
It is understood the options KPMG has been asked to consider include placing My Local into administration.
The chain, which operates 130 stores and employs about 2,300 staff, is run by convenience veteran Mike Greene and backed by Greybull Capital. The private investment firm's current ventures include Monarch Airlines and a steel plant in Scunthorpe that it recently acquired from Tata.
The retailer bought the stores from Morrisons for £25m last September and began trading as My Local in October. However, the business has been beset with problems from day one. After failing to reach agreement with Morrisons over a price for the remaining stock, the supermarket emptied the stores just before My Local was due to launch. This resulted in many store openings being delayed, while others opening with huge gaps on the shelves.
The availability issues continued for more than a week and the chain also struggled to match Morrisons' quality and prices which resulted in the businesses' overall sales volumes lagging behind how they performed under Morrisons.
At the My Local supplier conference in February, Greybull owner Nathaniel Meyohas insisted that sales were improving and that it was determined to back My Local in the long term.
However in recent weeks it has emerged that My Local was looking to offload around 25 stores.
Both Greene and Greybull declined to comment on the appointment on KPMG. It also appears that Greene has taken down his Twitter profile.