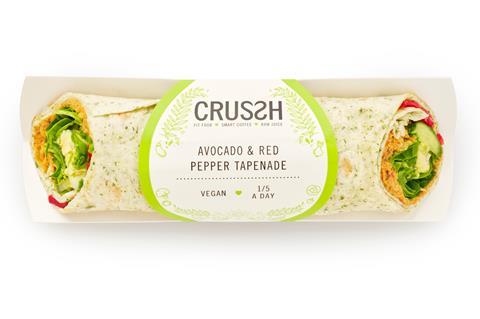 Health-focused fast food retailer Crussh is launching a selection of its health pots and wraps in more than 300 Sainsbury's stores across the UK, following a successful trial last year.
The rollout is the next step of the London-based chain's ongoing strategy to strengthen its convenience and food-to-go offering and expand into areas outside of traditional high street stores.
The exclusive retail range includes a selection of Crussh health pots, priced from £2.80, and wraps, priced from £3.65, including vegan and protein-based lines, such as spicy chipotle corn & avocado health pot (vegan), lentil & feta health pot, avocado & red pepper wrap (vegan) and a spicy chipotle chicken wrap.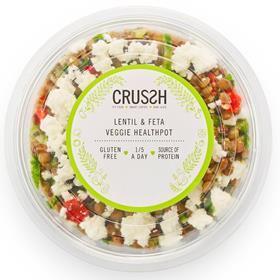 Crussh trialled its retail range in 61 Sainsbury's convenience stores across London in May 2019.
Shane Kavanagh, CEO of Crussh Fit Food & Juice Bars, said: "We're delighted to be further strengthening our relationship with Sainsbury's by extending our retail range to 300 Sainsbury's stores throughout the UK.
"We're thrilled that customers will now be able to buy our 'fit food' in Sainsbury's stores from Exeter to Edinburgh, giving us a great opportunity to bring our food to new customers whilst providing something new and exciting for Sainsbury's shoppers."
Crussh will also continue operating a concession site in Sainsbury's Pimlico. The concession opened in June 2017, selling its full range of food, juices, smoothies and organic coffee.
Founded in 1998, Crussh runs 35 outlets across London and the south east