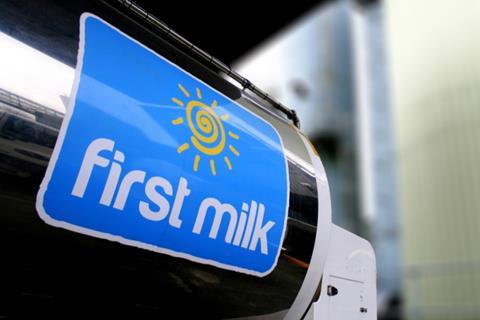 Dairy co-op First Milk has announced it is seeking to close one and sell another of its Scottish creameries, putting more than half of the jobs at both sites at risk.
It follows last year's strategic review of the business which deemed both facilities as no longer being a "strategic fit".
The company said it had launched an employee consultation over its "proposed intention" to close its facility on Arran after failing to find a buyer for the site, putting all five of its workers at risk of redundancy.
First Milk also confirmed it was "hopeful" discussions would lead to the sale of its Campbeltown plant to local farmers, although this move could place a further 11 jobs at risk.
The Arran and Campbeltown creameries currently employ a total of 30 staff, who process a combined 30 million litres of milk a year to produce the premium Mull of Kintyre and Isle of Arran brands for bulk sale.
"We fully appreciate that these developments have significant consequences for colleagues at the creameries and the local community," said First Milk's chief executive Shelagh Hancock.
"But it is important we act in the best interest of the wider business and our farmer members and continue with the solid progress we have made in strengthening and developing First Milk.
"We regret the impact this decision will have on our colleagues and are committed to treating those affected fairly and with consideration during this difficult time."
Discussions about the possible sale of First Milk's Campbeltown creamery have taken place between its Kintyre farmer members and the Scottish government.
"First Milk has worked hard to secure a sustainable future for the Campbeltown Creamery over the last 12 months," said chairman of the Kintyre milk producers working group, James Barbour.
"Unfortunately, it has not been possible to secure an external buyer and yet we believe that it is important to retain processing capacity on Kintyre for the long-term security of the dairy farmers here.
"As a result, we are working together to try to secure the site for the future, although there is still considerable work to do to bring this to a conclusion."