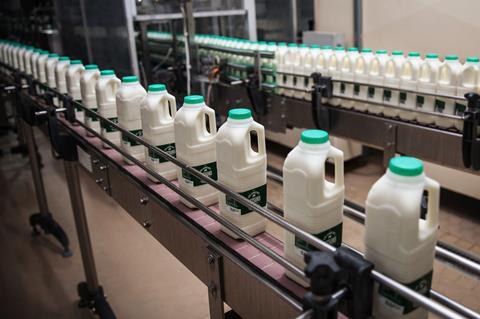 Fresh cashflow issues have led to a delay in payment to Medina Dairy's farmers for a second time this year.
It is understood Medina faced higher-than-anticipated immediate costs linked to the closure of its Hampshire-based Watson's Dairy plant on 1 October, causing a delay – though the Berkshire-based mid-market milk processor declined to comment on the reason.
Farmers supplying milk to Medina through its Sainsbury's own-label supply contract – which ended last month after three years – were only paid half of what they were owed for September on 15 October, with the remainder due to be paid two weeks late at the end of the month.
The delay in payment follows similar cashflow issues for Medina and other processors badly exposed to the foodservice sector at the height of lockdown in April, when it cut its milk price for a standard litre by 2p from 1 May to 23.75ppl. At the same time, it delayed payments for two weeks from 13 April "for the foreseeable future".
Medina started reversing its price reductions in June. But after the turbulence of the first wave and what it called the loss of a "major retail contract", understood to be Sainsbury's, the supplier said it had been forced to look at removing "significant costs" from the business.
It subsequently concluded the Watson's site was "unviable".
NFU dairy board chairman Michael Oakes said the supplier's latest payment delay reflected the ongoing "difficulties in making a margin" in the liquid milk market. While certain elements of the foodservice sector had bounced back, there remained some uncertainty due to ongoing local lockdowns, he said.
However, Medina did point out it would increase its farmgate milk price by 1p per litre from 1 November to 26.93ppl. That means prices will have increased by more than 6p since June.
A spokesman said the price increase "reflects the steady progress we are making in recovering better returns from our core markets".