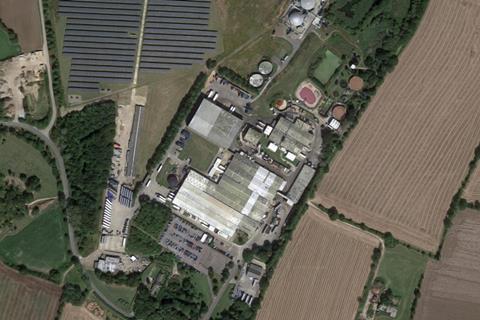 Bernard Matthews' turkey processing plant in Suffolk has become the latest fresh food factory to report a Covid-19 outbreak, with 18 workers having tested positive as of yesterday evening (28 September).
According to Suffolk County Council, which is co-ordinating the response to the outbreak, approximately 100 workers have so far been tested with most returning negative results. Further testing has been taking place this week.
The infected staff members and their contacts, the majority of whom are said to reside in nearby Lowestoft and Great Yarmouth, are now self-isolating at home, according to the local authority.
The coronavirus outbreak has come despite what the council called "extensive controls" at Bernard Matthews to monitor staff for symptoms of the virus. These included regular temperature checks, staff working in bubbles, Covid-19 marshals, PPE and social distancing throughout the site.
"I'd like to reassure people that this is, at this stage, a relatively small number of cases and that the situation is being very carefully managed by all the partners working closely together," said Suffolk's director of public health, Stuart Keeble.
"All partners recognise the importance of protecting staff and the wider community, which is why we're reminding people, especially those who live in these areas, to keep following government guidance around hand washing, social distancing and wearing face coverings. 
"I'd especially like to recognise Barnard Matthews' management for the speed and thoroughness with which they've acted. They have extensive controls in place and we're supporting them closely." 
Production at the site in Holton, Suffolk is said to have been unaffected by the outbreak.
"We are grateful for the help of all local agencies and we fully support their objectives to protect the local community," said a spokesperson.
"We believe these small number of cases were initiated in the community, but nevertheless we will continue to enforce our robust Covid-19 measures as we enter into our busiest period of the year."
It is the third coronavirus outbreak to be reported at a 2 Sisters Food Group-owned poultry facility, following outbreaks at the firm's Anglesey plant in June and its Tayside site in August.
So far, meat factories have been the source of much of the UK's food production-related coronavirus outbreaks but they have also been recorded among Walkers employees in Leicester, seasonal staff at a farm in Herefordshire and a Fyffes banana factory in Coventry.