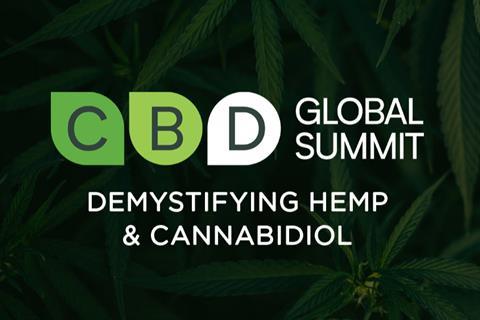 A raft of names from fmcg have been confirmed as speakers for the first CBD Global Summit – co-hosted in March by The Grocer.
The two-day event – held in conjunction with our sister titles FoodNavigator, NutraIngredients and CosmeticsDesign – will take place at London's Park Plaza Victoria on 16-17 March. It will aim to demystify cannabis and hemp in fmcg, covering topics such as what shoppers want from CBD, the approach taken by leading retailers to CBD ranging, and navigating the often confusing regulatory environment.
Among the experts to appear on stage will be Al Overton, Planet Organic buying director; Lisa Gawthorne, co-founder of Bravura Foods; Celtic Wind CEO & founder Paul McCourt; Alex Lai, CEO of Raylex Brands; Botanic Labs CEO & founder Rebekah Hall; Mike Hughes, FMCG Gurus head of research & insight; and The Marshmallowist director Jenny Simms.
Also appearing on stage will be specialists from the legal and scientific worlds, to untangle the questions about CBD's impact on health and discuss how CBD manufacturers can shore up their supply chains and guarantee high-quality finished products.
For more details and to buy tickets, visit the CBD Global Summit website. Follow @CBDGlobalSummit on Twitter and use the hashtag #CBDGlobalSummit.

Demystifying Hemp & Cannabidiol
The CBD Global Summit is a brand new two-day conference that brings together cutting edge science, regulatory know-how and consumer insight that businesses need in order to explore the CBD opportunity
A conference brought to you by The Grocer, FoodNavigator, NutraIngredients and CosmeticsDesign