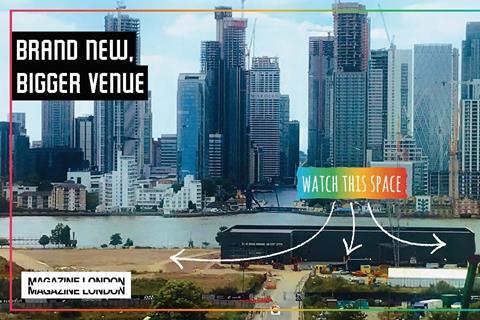 GroceryAid has revealed details of the new venue for its annual Barcode music festival.
The event will be held at Magazine London on 2 July and the new venue will double the attendance to 3,500.
GroceryAid is hoping to raise £700,000 from the festival, which will be headlined by Bastille.
The charity said Barcode would be supported by around 150 companies, with many taking brand activations ranging from bars, food stalls and games.
Smaller brands can take advantage of the 'Incubator' section of the festival, which is an opportunity to put their products in front of major retailers including Tesco, Waitrose and M&S.
For more details on how to get involved with Barcode Festival 2020, visit barcodefestival.co.uk.