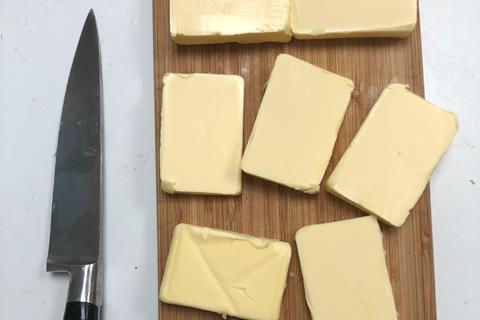 Publishing: 29 May 2021
Advertising deadline: 14 May
Submissions deadline: 7 May
The Story
What's next for the buoyant butters & spreads category? The total category is up 15.2% in value to over £1.7bn, with all major brands seeing growth over the past year. The category was boosted by the booms in home-baking and at-home breakfasts and lunches. As lockdown restrictions ease, how can the market stay relevant and evolve to suit shoppers' needs?
Key themes
Plant-based: Plant-based lines are growing with free-from butters and spreads up 12.7% according to Kantar. During lockdown more than a third of shoppers swapped butter for margarine and nondairy spreads, according to research by Upfield. Is that a trend that will stick?
Butter: How is butter fighting back against the rise in plant-based? Are lower-fat line butters an answer to the health halo surrounding dairy free? How are brands using formats, innovations and usage occasions to keep butter attractive to Brits? Value: How will the overall category's likely be affected post Covid? What moves will suppliers make in the hope to continue to cash-in?
Marketing: Last year top brands turned to social media for a series of 'food hacks' videos to inspire shoppers to buy into the category. How key are digital marketing channels for the category, and what are other brands doing to cash in?
Innovations: We will profile four new products or product ranges with a launch date, hi res picture and rsp. These profiles will have ideally not appeared in The Grocer before.