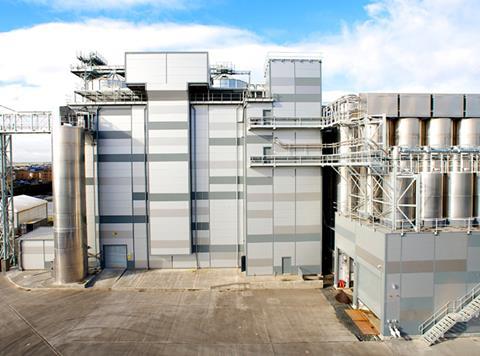 Top story
Cumbria-based food and agriculture group Carr's (CARR) has issued a trading update this morning ahead of its annual general meeting detailing the "enormous challenge" recent flooding posed to the business.
The update relates to the 18 week period which ended on 2 January 2016, which encompassed significant flooding in the North of England and Cumbria in particular.
Carr's said one of its associate's three feed mills was flooded, but "through the dedication of their employees, it became partially operational after one week". Many of the Company's rural and agricultural customers were directly affected by the floods, although insurance covers are in place, mitigating any notable financial impact.
Despite the various challenges, including continued depressed livestock and farmgate milk prices, the overall performance of its agriculture division "continues to be in line with expectations".
The Food division is also trading in line with expectations, though the floods in Cumbria directly affected one of our major customers, with a knock-on impact on the supply of flour into that business.
"However, we carry appropriate business interruption insurance cover and therefore we do not anticipate any notable financial impact as a direct result of this event", Carr's said. Though it noted that within bakery, category changing shopping habits and the retailers' response to those changes have "led to some margin pressure in the supply chain".
Tim Davies, Chief Executive, commented: "Cumbria in particular has faced enormous challenges as a result of the flooding following Storm Desmond. Despite the direct impact of the floods on some of our employees, customers and suppliers, the direct financial impact on the Group is covered by insurance. The speed of our recovery owes much to the resilience and tenacity of our employees.
"As highlighted at our results in November last year, we face a number of headwinds in the markets in which we operate. However, our geographic diversity, investment across our asset base, together with the acquisitions we have made, will continue to set us apart and ensure the Group remains in a robust position over the medium to long term. Additionally our strong balance sheet ensures we remain in a good position to take advantage of any potential acquisition opportunities."
The Company expects to issue its interim results for the 26 week period ending 27 February 2016 on 11 April 2016.
Morning update
It's another fairly quiet morning on the markets for the sector this morning as we still await the glut of Christmas trading updates – notably John Lewis (including Waitrose) tomorrow and Marks & Spencer on Thursday.
There is a Christmas trading update from clothing retail bellweather Next, which saw a "disappointing" fourth quarter retail sales of -0.5%, which it put down to the unseasonably warm weather – even going as far as including a graph plotting temperature and sales in the update.
The FTSE 100 has started to rebound following yesterday's heavy falls, regaining 0.7% to 6,135.8pts this morning.
Tesco (TSCO) is back up 3.7% to 147.5p, while Ocado (OCDO) has rebounded 2% to 291.2p and Premier Foods (PFD) is up 2% to 40.3p.
However, the Next trading update has knocked confidence in Marks & Spencer (MKS), which is down 1.6% to 428.2p. Next itself (NXT) has plunged 4.6% to 6,860p this morning.
Carr's is down 1% to 148p after its trading update.
Yesterday in the City
It was far from a happy New Year on the markets yesterday, with the FTSE 100 plunging 2.4% back to 6,093.4pts on the stock market turmoil in China.
Worries over Chinese manufacturing saw CSI300 index tumbling 7% the country's CSI300 index tumble by 7% yesterday and send the rest of the world's stocks down with it (Germany's Dax dropped by more than 4% and the French Cac was 2.5% down).
Few companies escaped the sell-off and again food retailers were amongst the worst hit.
Exacerbated by growing concerns over the impact of Amazon's move into online grocery in the UK, Ocado plunged 6.2% to 285.4p – a new annual low after trading near 480p in the summer.
Tesco fell 4.9% to 142.25p, while M&S was 3.8% down to 435.3p. Sainsbury's (SBRY) and Morrisons (MRW) escaped the worst of the carnage, dropping by 1.4% to 255.3p and 1.2% to 146.5p respectively.
Also badly hit were Unilever (ULVR), down 3.6% to 2,821p, Greggs (GRG), down 3% to 1,274p, Booker (BOK), down 2.8% to 176.5p and Reckitt Benckiser (RB), down 2.7% to 6,112p.
The day's few risers including McColl's Retail Group (MCLS), which surged 3.7% to 140p, Finsbury Food Group (FIF), up 1.6% to 114.9p, and Hilton Food Group up 1% to 541.3p.