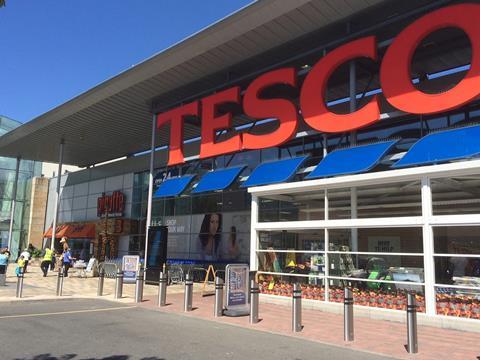 Tesco's decision to axe PwC as its auditor after 32 years gets plenty of column inches in today's papers.
Tesco has switched auditors to Deloitte after it was embroiled in a profit overstatement scandal last year related to the timing of its commercial income. John Allan, Tesco's chairman, thanked PwC for its "significant contribution", but a source told The Times (£): "I'm not saying that PwC were in the wrong or did anything wrong, but it seems pretty poor not to have known about this stuff."
The change of auditor represents the latest stage of the overhaul at Tesco, which has seen the arrival of a new chairman, chief executive, and finance director, and the departure of most of the non-executives, writes The Telegraph.
The Daily Mail takes the chance to have a look at "Tesco's darkest hour", giving the inside track on Phil Clarke's "final chapter". The Mail says Philip Clarke skipping around his head office singing 'Here come the walking dead' after axing another senior executive raised some eyebrows, while it quotes another insider saying that Clarke had a high IQ but felt his EQ – or emotional intelligence – "was zero". (The Daily Mail)
Meanwhile, The Guardian looks at the major challenges facing Tesco's new UK and Ireland head Matt Davies, who starts work on Monday. The paper concludes that to win back shoppers Tesco's new UK and Ireland chief needs to reinvigorate the brand by sorting out its stores, remotivating staff and seeing off rivals. (The Guardian)
Demand for summer clothes and tanning products during the sunniest April on record were not enough to stem a drop in retail sales last month as retailers suffered a post-Easter slowdown. The British Retail Consortium found that sales fell 2.4% on a like-for-like basis from April 2014, the weakest performance for three years. (The Guardian)
Dutch supermarket Ahold and Belgian rival Delhaize have discussed a potential tie-up, in a move that sent shares in both groups soaring but left some analysts perplexed. The retailers have engaged in preliminary talks about a merger, according to people familiar with the situation, who stressed that talks were at an extremely early stage. (The Financial Times £)
The boss of Tate & Lyle is delivering worse shareholder value per penny in his pay cheque than any other head of a consumer goods company in Europe, according to analysts at Liberum. (The Times £)
UK pub group Greene King's £774m takeover of rival Spirit would "substantially" lessen competition in the sector, the Competition and Markets Authority has said. To win approval by the regulator Greene King will have to offer within a week to sell some pubs in areas that could suffer most. (The Financial Times £)
Next has been accused of bullying workers into giving up overtime pay for working on a Sunday. The fashion and homewares retailer, which employs more than 52,000 people, wants about 800 shop workers to give up the premium they are currently entitled to, worth up to £20 a week or £1,000 a year. (The Guardian)