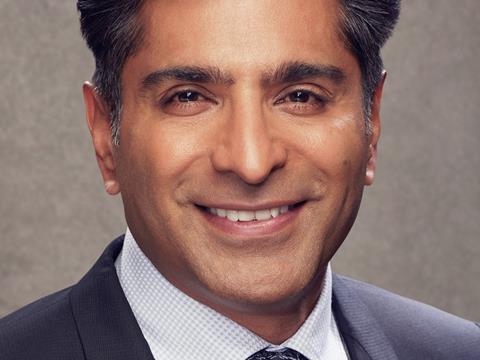 Vaping business Supreme Imports still harbours long-term hopes of an IPO after halting float plans last May, but admits pursuing a listing now would be a "disaster".

The vaping liquid maker, which largely supplies discount stores, is currently focusing on rapid profit growth but will "return to the drawing board in a year or two" to consider the need for fundraising, it said.

Entrance on to the AIM index stalled last year after investors raised concerns about profitability in the retail sector during its investor roadshow, said MD Sandy Chadha.

The 88Vape and Kik maker has stated that an IPO now would "be a disaster" as it rebuilds profit growth, but making the business public in the future is not off the table.

Newly filed Companies House accounts show pre-tax profits fell 21% to £5.4m in the year to 31 March 2018, as Supreme was hit by costs related to the public offering.

However, profits in the current financial year, set to end in March 2019, are on track to "more than double", said Chadha, after it focused on streamlining operations.

The Manchester-based business is also forecast to record £84m in sales for the current financial year, up from £72.8m, and has already paid out £16m in dividends for 2018/19.

Since starting as a battery and lightbulb manufacturer in 1975, the supplier has seen rapid growth through its expansion into vaping liquids and sports nutrition.

"The full year has shown big growth in our vaping side, and the protein side of the business," said Chadha.

"It's also been a good margin growth, in term of net profit, because last year there were a lot of one-off hidden costs in the business with the IPO," said Chadha.

"You read the paper and you see how bad IPOs are going, particularly in the retail sector. It is completely the wrong environment to consider anything like [an IPO] for at least another two years. I think if we did it now we'd be wasting our time - I think it would be a disaster.

"In a year or two we will go back to the drawing board and see how else we can raise money to grow the business. The business is generating £14m-£15m in cash so we don't need to raise unless we are looking to acquire, and we're not planning that yet."

Growth in both categories has propelled the supplier ahead of original forecasts; Supreme is now set to be 30% ahead of the £11m profit forecast it set for March 2019 in its IPO plans.

Sales growth remains strong in the UK vaping sector, boosted by the UK launch of rapidly-growing US brand Juul in July, which has secured exclusive distribution in 2,000 Sainsbury's stores and is also listed in Selfridges. Juul was recently valued at $38bn in a deal with Philip Morris parent company Altria.