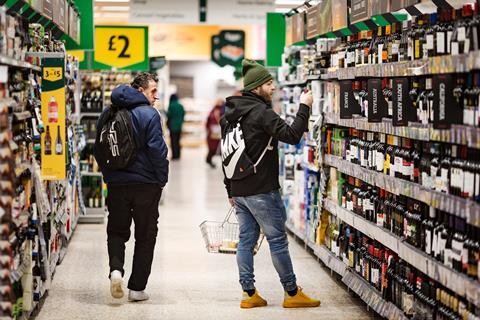 Beer and cider brands are ramping up multibuys in spite of the wider shift towards EDLP in the mults.

While bogofs weren't used by any beer, wine and spirits brands last month, x for y promotions accounted for 20% of total BWS offers, up from 12% during the same period last year [Promo Dynamic Retailers 4 w/e 24 February 2018].

In beer, x for y deals accounted for 50.4% of total featured space promotions, up from 40.5% last year, while cider multibuys accounted for a whopping 80.7% of promotions in the category, up from 62.9% during the same period in 2018.

This was largely down to a shift in mechanics from Heineken-owned cider brand Strongbow - which is the biggest-promoting BWS brand, accounting for 2.4% of deals.

"Strongbow has increased x for y promotions to account for 77% of its offers, versus only 46% last year," says Assosia director Kay Staniland.

However, the shift wasn't necessarily better for shoppers, with average savings on the cider brand down by 12.9 percentage points on last year to 16.1%, she adds.

In beer, the sector's biggest-promoting brand Budweiser bucked the trend. Last year, multibuys accounted for more than half (58.2%) of its promotions, but this year they dropped to just 31%. In contrast, save deals accounted for 56.2% of Budweiser's deals, versus 23.5% last year.

However, Carlsberg, which this month launched a completely re-brewed reimagining of its core lager, ramped up multibuys to account for almost a third (60%) of its promotions, compared with 16.7% last year.

Stella also increased its use of the x for y mechanic slightly.

Overall, save deals still account for the majority of promotions across the wine and spirits categories, with wine multibuys rising to a notable but ultimately negligible 10.4% from 1.6% last year.

Multibuys in spirits, where save deals account for nearly the entirety (97.7%) of promotional activity, were completely eradicated last month. They fell to 0% compared with 0.2% this time last year. Smirnoff, the most-promoted spirit, relied exclusively on save deals.