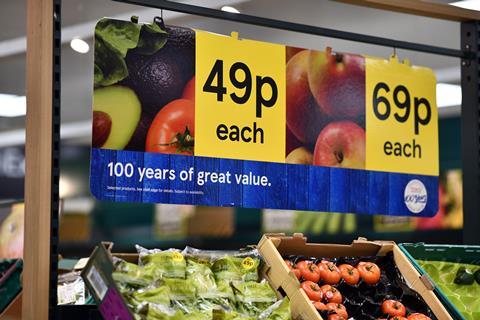 In 2022, food prices reached their highest level since the 1990s. With some commodity prices now starting to fall, should fmcg suppliers be passing on the cost benefit to their customers?
To answer that question, we need to look at the current challenges. The rise in commodity prices was initially triggered by Brexit and the pandemic, which caused global issues such as labour shortages, supply disruption and import/export challenges. Thereafter, the war in Ukraine impacted the price and availability of oil, gas and other commodities such as cereal crops, driving up costs for fmcg manufacturers and bringing logistical and operational challenges. Rising inflation compounded the problem, causing energy prices to skyrocket. Add to this growing concern about wage inflation, and the start of 2023 is shaping up to be a perfect storm for fmcg suppliers.
Despite these challenges, the UN's food agency global index has shown a steady, if small, fall in prices across many raw materials and commonly traded goods for the past nine months. This is a reaction to the 'new normal', whereby countries and businesses have been forced to adapt to the challenges of ongoing geopolitical uncertainty. While these falls are welcome, caution is still advised, and now may not be the right time to begin lowering prices.
There are already signs 2023 is going to be another challenging year. Inflation is continuing to drive up labour costs and fmcg manufacturers will face less government support in energy bills from April, potentially meaning costs will have to be passed on to the customer. Additionally, retailers are determined to maintain low prices for customers and retain market share. It is therefore vital to plan ahead to mitigate risk by hedging against the price of raw materials, potentially securing lower prices that could help offset some of the burden of rising wage bills.
A further challenge in 2023 will be consumers moving to lower-cost lines. Fmcg companies should therefore minimise their spend on non-value adding activities, and conduct a thorough analysis of activity, building a holistic, data-driven approach to bring siloed teams together. This can highlight cost-saving opportunities across procurement, supply chain, operations and sales and marketing, to see where investment is maintaining or increasing market share and where it needs to be re-evaluated.
Gaining a holistic oversight of spend is vital. This will allow manufacturers to implement cost-saving initiatives such as reducing product sizes, sourcing cheaper ingredients, or following the example of the discounters by rationalising product ranges. Other activity could include a full audit of the company's expenditure to understand where spend is occurring and what value it brings back to the business. For example, retailers that buy more products should receive better discounts than others, and focusing on gross to net is an area of opportunity for cost savings as well as cost maximisation.
Hedging against further commodity price variability, gaining a holistic overview of spend, and understanding which products deliver most benefit in terms of revenue generation will help fmcg producers optimise profitability in 2023. Thinking laterally about product rationalisation and alternative sourcing strategies could also help to mitigate risk in the year ahead, while potentially enabling them to increase market share and strengthen brand loyalty.