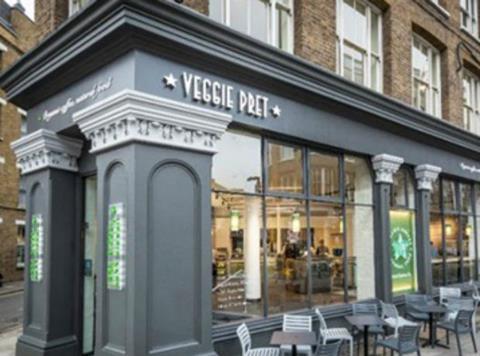 Dairy-free brand CoYo has rejected a claim by Pret a Manger that its yoghurt led to the death of a second of its customers from an allergic reaction.

The under-fire sandwich chain implicated CoYo in the death of 42-year-old dental nurse Celia Marsh at the weekend, when it claimed a dairy-free yoghurt used in a Pret flatbread was found to contain dairy protein.

Pret said it believed the contamination of the CoYo product with traces of dairy protein had "resulted in the tragic death of a customer from an allergic reaction in December 2017". It had subsequently ended its relationship with CoYo and was now in the process of taking legal action, it added in a statement.

Marsh died on 27 December at the Royal United Hospital in Bath after eating a dairy-free 'super-veg rainbow flatbread' that was supposed to contain only dairy-free ingredients, Pret claimed. Testing by the chain and two independent authorities had found dairy contamination in CoYo's dairy-free yoghurt, which was used as a garnish in the flatbread, it said.

It followed a recall by CoYo of some of its products due to traces of undeclared milk in February, which led the brand to axe one of its third-party suppliers.
'Unfounded' claims
However, CoYo insisted that particular recall was not linked to the product it supplied Pret in December, adding Pret's claims were "unfounded" as the product recalled in February was only supplied to the sandwich chain in January.

"Pret's inability to provide us with a batch code, despite several requests, has severely limited our ability to investigate this further," CoYo said in a statement.

"In February 2018, working closely with Bexley local authority and the FSA, we issued a precautionary product recall after trace amounts of dairy ingredients were identified in materials used to make our product. This contamination was traced to a third-party supplier who we no longer work with," it added.
"We have always taken food safety and allergen control extremely seriously. As a consequence of the UK withdrawal, CoYo has tightened its controls to now test all ingredients prior to use through a third party, even where suppliers guarantee them to be free of dairy protein," it said. It stressed all CoYo manufacturing facilities were solely dairy-free and did not produce any dairy products.

"CoYo will continue to co-operate with all authorities and assist the inquest in finding the true cause. We urge all parties to work together, and not to speculate on the cause of this tragic death, which is unknown as far as we are aware and is still being investigated by the coroner's court."

It follows a turbulent few weeks for Pret. The coroner overseeing the inquest into the death of teenager Natasha Ednan-Laperouse after eating one of its baguettes in 2016 said the chain's allergen information was "inadequate".

This prompted Pret to pledge to list all ingredients, including allergens, on its product packaging last week.