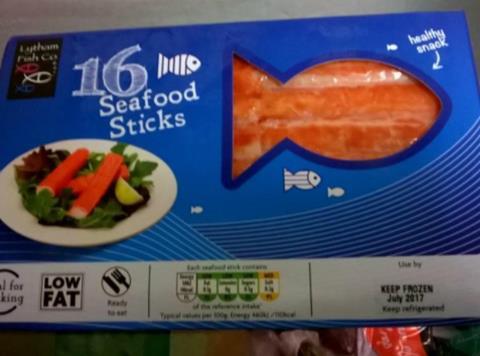 Food Standards authorities have issued a recall for all chicken and fish products sold by Lancashire-based supplier MDA Products due to labelling and traceability issues.

The Food Standards Agency (FSA) and Food Standards Scotland (FSS) said a number of products packaged and supplied by MDA were produced in "unapproved premises" and may be unsafe to consume. In the food alert, the FSA and FSS warned that best-before and use-by dates could have been extended without authorisation from the manufacturer.

The products were supplied to Frozen Value, Factory Foods and Home Bargains stores, which have all carried out recalls.

A Food Alert for Action from the regulators said all products of animal origin that were packed and supplied by MDA Products were affected by the alert.
Products known to be affected include: Four Cod Fillets wrapped in crunchy breadcrumbs (480g); Tasty Chicken Co Chicken Fillets in Tomato and Herb Marinade (400g); Alaskan Pollock Fillets wrapped in crunchy golden breadcrumbs (500g); three Chicken and Spinach Escalopes; Breaded Hake Goujons (500g); Cod Bites (500g); Cod Fillets (500g); and Panga White Fish Fillets (1kg).
Lytham Fish Co-branded Basa Fillets (800g); 100% White Fish Fillet Burgers (4-pack, 460g); and 16 Seafood Sticks (200g) have also been recalled.
"Despite investigations by the enforcement authorities, it has not been possible to obtain the full distribution details or product traceability record for these products," said the Food Alert for Action. FSA investigations were "ongoing", added an FSA spokesman.
"The food has been repackaged in unapproved premises, so the safety of the products cannot be verified," he added. "The concern is that product labelling is incorrect, food may not be as described, and date markings may have been changed without agreement of the manufacturer. The products must therefore be considered unfit for human consumption."
The recall comes less than a month after M&S and Asda branded pork sausages and stuffing were subject to an FSA recall, having been distributed without the retailers' knowledge and against their policies on surplus stock. The products, which were redistributed to a chain of butchers in Norfolk, had their use-by dates extended, may not have been kept under the correct temperature control, and were also subject to labelling and traceability contraventions.

MDA Products has been approached for comment.