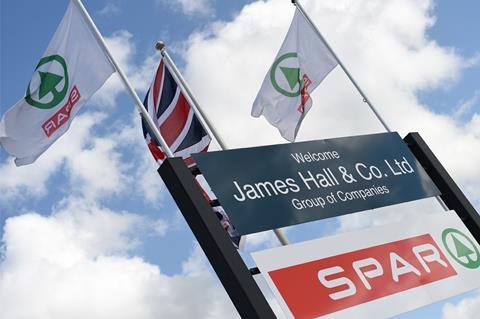 James Hall has saved 8,150 meals from being thrown away through its tie-up with anti-waste app Too Good To Go.
The Spar wholesaler kicked off its trial with Too Good To Go in September last year across 10 company-owned stores in Lancashire and Merseyside.
It has now signed up 26 stores, which has consequently stopped 8,150kg of waste reaching landfill, equating to 20,375kg of CO2 emissions.
The partnership allows Too Good To Go app users to search for the stores taking part in the scheme, where they can collect 'magic bags' of surplus stock, at a cheap price, that is still within its best-before date.
At James Hall, the bags contain £10 worth of fresh foods, ranging from sandwiches and ready meals to fruit and vegetables, so customers are guaranteed to get a consistent standard of product, the wholesaler said.
"We are looking to introduce the scheme to more company-owned stores over the coming months," said James Hall corporate social responsibility coordinator Tomas Garliauskas.
"We have had a very positive response from customers and staff are delighted to be playing their part in preventing waste from reaching landfill."