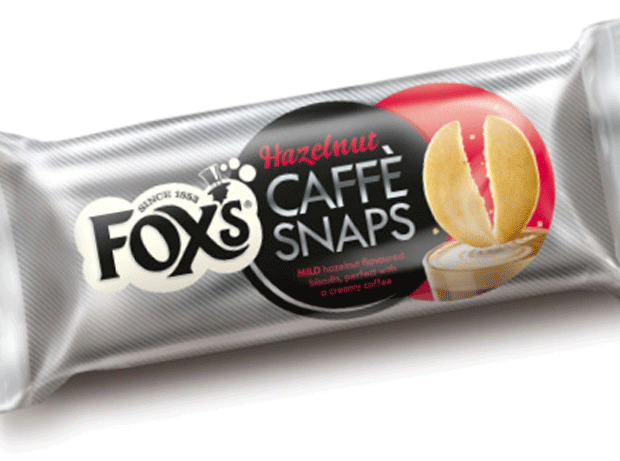 Fox's Biscuits is introducing an upmarket range of biscuits designed to be served with coffee.

The Fox's Caffè range is being launched with Caffè Thins (rsp: £1.69 for 18) and Caffè Snaps (rsp: £1.19 for 20) in caramel and hazelnut, and two "more indulgent" lines will roll out in October.

The range, which already has listings at Asda, Tesco, Sainsbury's, Morrisons, Waitrose and The Co-op Group, will be supported with an ATL push in the autumn and be marketed as "the perfect complement to the smooth taste of coffee".

Fox's claimed there was an opportunity to unlock category growth by trading shoppers up from an "everyday biscuit" to one created especially to go with coffee.