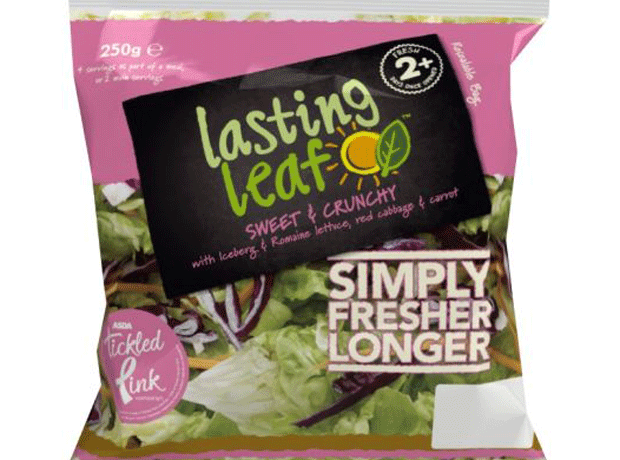 The fresh produce category has lost one of its most enterprising brands, with salad supplier Natures Way Foods pulling the plug on its Lasting Leaf line of longer-life salads.
NWF said production of the Lasting Leaf range - which comprised salad bags as well as bowls - had ceased as of 1 November, and it planned to focus on own-label production instead. "Lasting Leaf has been a successful venture for NWF, offering shoppers a genuine functional need-based branded range in a very competitive own-label dominated market," category and innovation director Sarah Baldock said. "However, Lasting Leaf now no longer fits into the strategic direction for the business."
That direction would now focus on own-label bagged salads, "on driving market and customer growth" as well as expanding the other categories in which NWF operated, such as fruit and salad bowls, Baldock said.
NWF declined to comment on precisely what had prompted the decision to discontinue Lasting Leaf and reassess NWF's strategy. The company had been bullish about the brand's future even in the recent past, seeking to trademark "Lasting Fruit" and "Lasting Veg" at the end of last year ahead of a possible move into prepared fruit and veg.
At the time, the company said Lasting Leaf had grown "extremely quickly" since its launch in 2010, and there were a number of ideas for the brand in the pipeline.
Salad sold under the Lasting Leaf brand was blanched before packing to give it a shelf life two days longer than standard bagged salad. The brand was listed in Asda, Tesco, Morrisons, Ocado and Waitrose.