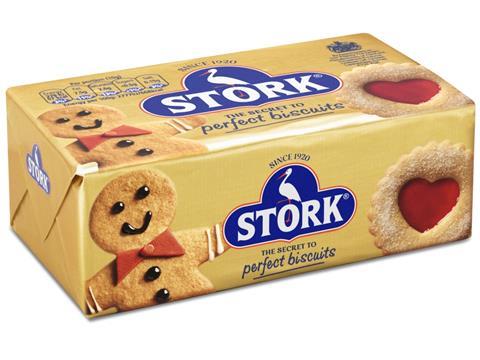 Unilever is revamping the packaging for Stork spread to better communicate the brand's baking credentials.

The new Stork blocks and tubs will feature "inspiring, contemporary and foodie lifestyle photography" to highlight that Stork can be used in a range of baking products. They started rolling out to retailers this week, with an rsp of 84p for a 250g block, 91p for a 250g tub, £1.27 for 500g and £2.50 for 1kg.

Unilever said it hoped the new packs would position Stork as a "go-to for enthusiastic bakers".

"By refreshing our range, we aim to remind consumers of our long-established baking credentials," added Stork assistant brand manager Jolanda Wells.