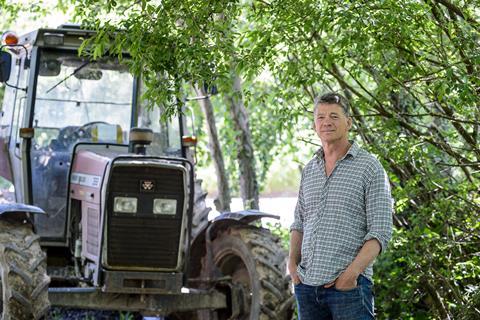 Vegetable box delivery service Riverford Organic Farmers has recorded its best sales performance, one year after it restructured under employee ownership.
The Devon-based company said it saw a 10% uplift in value sales to £65.9m for the year up to April 2019. It now expects to exceed its target of achieving £70m in turnover by 2020. Pre-tax profits and co-owner profit-share were also estimated to be a "record" £3.7m, according to its preliminary accounts, published this week.
Riverford claimed its sales had been boosted by a trend for plant-based diets along with "growing consumer mistrust of large corporations" that have "shareholder returns at their heart".
The business moved to an employee ownership structure in June 2018, when founder Guy Singh-Watson sold 74% of the company to Riverford's 740 staff at favourable rates.
"We've had the best year in terms of sales growth in company history and that is no coincidence," said managing director Rob Haward.
"A growing sense of unity, shared purpose and a new sense of pride among co-owners has really transformed the business in the last year, with motivation, ideas and a sense of ownership impacting everything from productivity to financial performance, to staff turnover."
The company said the number of staff leaving had fallen by 15% and that it aimed to boost the profit share going to its co-owners to 20% by 2023.
It has also promised to re-invest its increased profits into mechanisation alongside staff pay, benefits, working conditions and securing "Riverford's viability for the future".
"Employee-owned businesses offer an alternative model that is not just about profit but also protects the values of the business for the long term," said Haward.