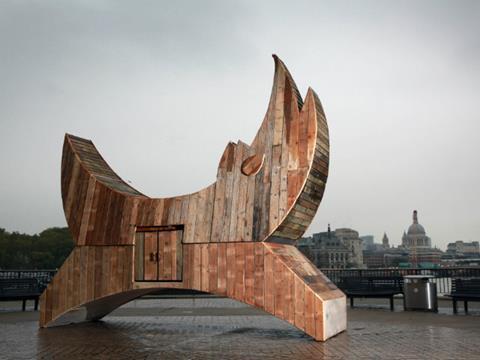 BrewDog is again turning to its 'equity punks' to raise up to £50m in its fifth crowd campaign as it bids to become "the biggest crowdfunded business of all time".

The business set an initial target of £10m to fund its global expansion, which includes new breweries in Australia and Asia, more beer bars in the UK, and increasing capacity at its Aberdeenshire base. Money will also help develop its first sour beer facility, called The Overworks, set to launch later this year.

The fundraising will run until 15 January, with shares priced at £23.75 each and sold in blocks of two.

BrewDog raised £19m in its fourth 'Equity for Punks' push last year as 30,000 investors poured money into US expansion, but the campaign fell short of its £25m target. In August, it closed its first US crowdfunding pitch, having raised just $7m (£5.4m) of its $50m (£39m) target.

Over its four UK rounds since 2009, BrewDog has secured £41m from 57,000 'punk investors', alongside another £10m via a Crowdcube bond issue - the largest-ever raise on a UK crowdfunding platform.

"Equity for Punks V signals a tipping point," said co-founder James Watt, who founded the business with Martin Dickie in 2007. "A point when the many overturn the few. When purpose overtakes profit. When the fuse is lit on the old order of businesses already struggling to come to terms with a world that demands more from business."

BrewDog, known for controversial publicity stunts, marked the launch of the new campaign by driving a giant 17ft wooden Trojan dog, filled with its flagship Punk IPA beer, into London. The business said it was a metaphor for the invasion of the corporate world, with a new model of business "founded in community and passion".

"Our Trojan dog is a reminder of the awesome power of people to change the world, with the crowdfunding revolution delivering a stark wake-up call to a broken system that represents a tiny group of fat cats," Watt added.

BrewDog, which in the past swore it would never 'sell out', sold a 22% stake to US private equity PE giant TSG Consumer Partner for £213m in April, with Watt and Dickie pocketing £100m and another £100m going toward funding the growth plans.

Equity Punks were limited to selling up to 15% of their shares, capped at 40 shares, a maximum return of £527. Crowdfunding investors in the earliest funding round have seen an increase in value of 2,765%, but are only able to sell shares once a year on BrewDog's in-house trading platform.

A BrewDog spokeswoman confirmed at the time that only 3% of investors wanted to take any money out, with 97% retaining all their shares and being rewarded with a six-pack of beer.

Revenues at the business, which has an 800-strong global team, 47 bars around the world and two breweries in Aberdeenshire and Ohio, leapt 61% to £72m and is expected to top £100m this year.

Sales of BrewDog's flagship Punk IPA have also surged over the past 12 months, boosted by a slew of listings in the mults. It added £12m to its value, an increase of 98.2% [IRI 52 w/e 22 July 2017].