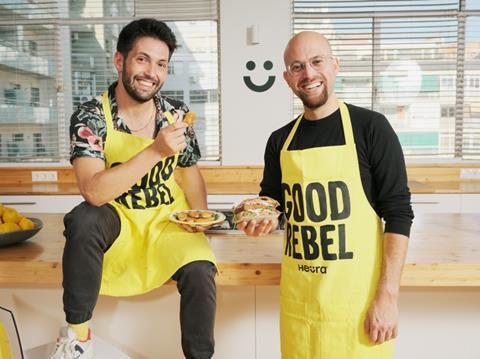 Heura has smashed a €1m crowdfunding target as thousands of investors rushed to back the high-growth plant-based brand.
Its second 'Equity for Good Rebels' campaign on the Crowdcube platform saw the Spanish-headquartered business reach its €1m goal in just 30 minutes.
Currently, Heura has raised €5.3m from 5,841 investors, with the round closing later today.
It brings the total investment in the business to just more than $29m over five rounds, including €4m in a prior crowd round in May 2021 that valued Heura at €70m.
The latest raise on Crowdcube is a convertible round rather than a traditional equity campaign, with the company to issue shares and decide on a new valuation at a later date. A spokeswoman told The Grocer Heura would continue to secure new ways to accelerate growth in the future but declined to provide any details of any possible upcoming larger fundraising rounds.
"We have high ambitions and will share details with you once we can," she said.
Heura, founded in Barcelona in 2017 by Marc Coloma and Bernat Añaños, launched in the UK with a meat-free burger in 2020 and is now available in more than 20 countries.
Revenues at the B-Corp have grown rapidly, tripling to €7.6m in 2020 and more than doubling last year to almost €18m.
"The response to the 'Equity for Good Rebels' crowdfunding campaign is a proof point that as a global community, we can and will uproot the failing food system," said CEO and co-founder Marc Coloma.
"We will leverage this milestone to further increase availability to healthy, plant-based foods that better align with the values and needs of today's society."
Funds from the latest round will be used to build a new facility, 'Heura Lab 2.0', generate low footprint technologies and develop and distribute plant-based foods worldwide.
Over the course of 2022, Heura is slated to develop up to 10 new clean label product innovations.
Heura differentiates itself by creating its vegan products using extra virgin olive oil.