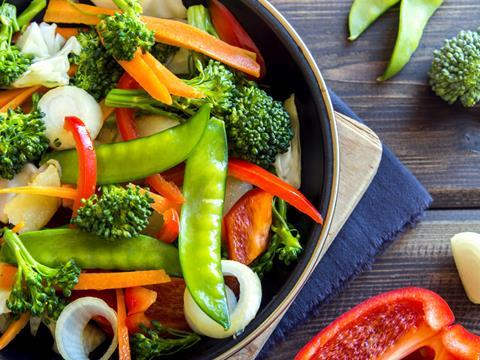 Twelve per cent of UK consumers now follow a meat-free diet, with younger consumers driving the trend, exclusive research commissioned by The Grocer reveals.

In a Harris Interactive survey of more than 2,000 people, 6% said they were vegetarian, 4% pescatarian and 2% vegan. Reflected across the whole UK population, it suggests 7.8 million people have ditched meat, with 3.9 million identifying as vegetarian - more than triple the 1.2 million recognised by 2012 data from the Vegetarian Society.

On top of that, 25% of people plan to reduce their meat consumption in the next 12 months, the Harris research found.
Of factors driving the trend, 31% of Brits made changes to their diet as a result of animal welfare concerns, and a fifth worried about meat's environmental impact.

Meanwhile, one in six had concerns around the ethics of meat, with that figure higher still among shoppers aged 18-44.

"With persistent media campaigns promoting plant-based eating, and a wide range of meat alternatives readily available, it perhaps isn't surprising that consumers are thinking about changing their ways," said Lucia Juliano, head of CPG & Retail research at Harris.

"This is particularly apparent among younger consumers: 35% of 18-34s plan to reduce their meat consumption in the next 12 months. Whereas over-55s aren't so concerned: 80% of them plan to make no change. It seems like times are changing, especially for the younger generation."

The results of the Harris research follow a raft of plant-based NPD in recent months by leading supermarkets and brands. To succeed they will "need to be conscious of price," added Juliano, with 50% finding plant-based alternatives more expensive than meat. "This could be a clear barrier for some consumers in switching to these products."

Moreover "nearly half (48%) of respondents agree that meat contains important nutrients and is a vital part of a healthy diet, so there is a long way to go before consumers will be turning to completely plant-based diets."