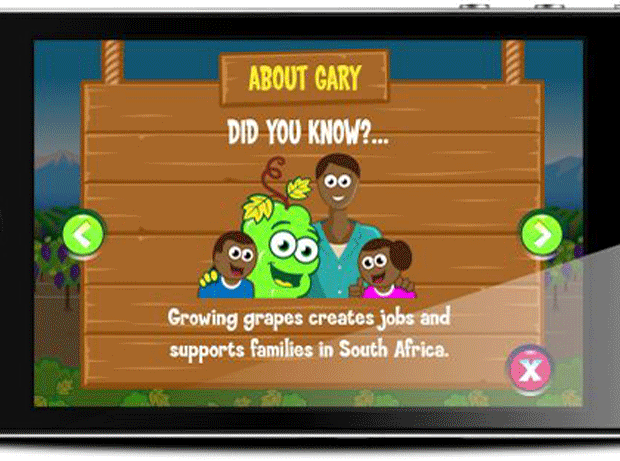 A new app has been launched to promote the health benefits and ethical credentials of South African grapes.

Launched by the South African Table Grape Industry partnership, the 'Gary the Grape: Grape Escape app' is available for iPads and iPods.

It follows the journey of Gary - who is based on SATI's mascot - from the South African vineyards to the supermarket shelf.

"The app explores our ethical trading values, which are becoming increasingly important to shoppers, particularly in Europe," said Elaine Alexander, executive director at SATI.

The app launched this week and is available through the iTunes store.