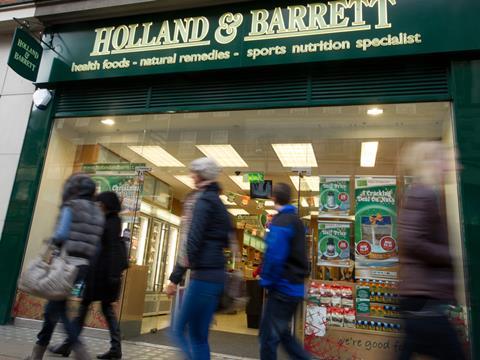 Medical cannabis oil has flown off the shelves at Holland & Barrett since launching at the start of the year.

Sales of the CBD Oil - an active substance found in hemp oil - have leapt 37% over the past four weeks.

According to The Cannabis Trades Association UK, there are now 250,000 users of CBD Oil across the UK, up from the 125,000 recorded this time last year.
"We knew that there were numerous trends surfacing around this liquid but we didn't expect to see sales increase this dramatically," said a Holland & Barrett spokeswoman.

Last year a World Health Organisation report revealed that CBD oil may help successfully treat symptoms relating to Alzheimer's Disease, Parkinson's Disease, MS, pain, anxiety, depression, cancer and complications with diabetes.

"We have been surprised at the success and popularity of CBD Oil since launch," the H&B spokeswoman said.

The oil, which is extracted from the leaves and flowers of industrial hemp and designed to be taken with water two or three times a day, is sold at £19.99 (10ml).

"We are constantly looking to bring new and innovative products to market that help our customers," said the H&B spokeswoman. "It is great to see in this instance that we can help with the demand. We also want our shoppers to know that we listen to their needs and hope to eventually increase the CBD range to keep up with the growing popularity."