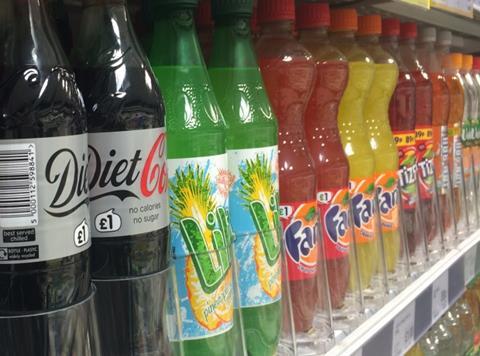 A new report has called on the government to use hundreds of millions of pounds of "unaccounted" sugar levy money to help fund healthy eating programmes for children at risk from food poverty in the pandemic.
A document from Sustain and the Children's Food Campaign, called Refreshing Investment in Children's Health, urges ministers to "stick to their promise" of establishing a new £100m Healthy Food Innovation Fund, to support schools and local authorities with healthy eating programmes.
The Grocer revealed in August last year that the Treasury had failed to allocate funds from the levy on soft drinks towards children's health, whereas in the first year of the levy, in 2018/19, it announced a series of investments.
These included £160m to double the Primary PE & Sport Premium, a one-year Healthy Pupils Capital Fund of £100m, up to £26m over two years for a new National School Breakfast Programme, and £22m for the Enhancing Life Skills programme.
Campaigners said of an estimated £1.4bn passed to the Department for Education, a total of around £700m in promised money for children's health was now unaccounted for since the introduction of the Soft Drinks Industry Levy in 2018.
It added nearly £350m from the levy in 2019/20 alone should have been ringfenced for children's causes.
"The Soft Drinks Industry Levy (SDIL) raised £336m in 2019/20, but the government refuses to say where and how it is being spent," says the new report.
"The government is breaching a promise made by ministers to spend "every penny" of the levy on children's health and wellbeing programmes, when it was brought in in 2016."
The report says £165m of SDIL revenues are unaccounted for in the current financial year alone, while schools and local communities struggle to tackle rising levels of food insecurity and childhood obesity caused by the coronavirus pandemic.
"The government promised both the soft drinks industry and the public that every penny of the sugary drinks tax would be spent on children's healthy diets and wellbeing," said Barbara Crowther, co-ordinator of the Children's Food Campaign.
"At a time that health inequalities, child hunger and childhood obesity are all growing faster than ever as a result of the current pandemic and lockdown measures, it is scandalous that hundreds of millions of pounds of this tax money is simply disappearing without trace."
Chair of the Education Select Committee, MP Robert Halfon, who called for the levy income to be used during Parliamentary debates over feeding hungry children during school holidays, added: "The sugary drinks tax raises more than £330m a year. More than half of it is unaccounted for.
"This money should be redirected to programmes that tackle food insecurity amongst children and boost life chances – initiatives like the National School Breakfast programme run by Magic Breakfast, which we know helps pupils make an additional two months academic progress over the course of a year."