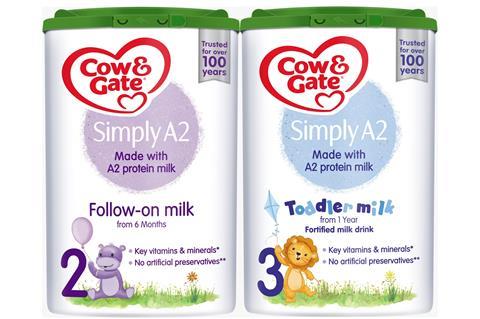 Danone has achieved B Corp certification for its specialised nutrition business.
The fmcg giant, whose brands include Nutricia, Aptamil and Cow & Gate, was certified with a score of 90.2. Its win means all of Danone's UK businesses are now B Corps (its Waters arm, for instance, was made a B Corp in 2020).
It won the certification on the back of initiatives such as making its Irish formula production site in Wexford carbon neutral, even while doubling its production volumes.
It was a founding member of Wrap's UK Plastics Pact, and has commited to ensuring 100% of its packaging is reusable, recyclable or compostable by 2025.
It also was lauded for schemes such as offering employees shares in the business and unlimited volunteering time, as well as providing over £1.6m in financial and product donations to families in need during the pandemic.
There had "never been a more critical time for greater action from responsible businesses. And more than ever, people want to buy from, work for, invest in and partner with businesses they trust to make a positive impact," said Danone UK & Ireland president James Mayer.
"As one of the largest B Corps in the UK and Ireland, we will continue to do more to meet the needs of people and the planet."