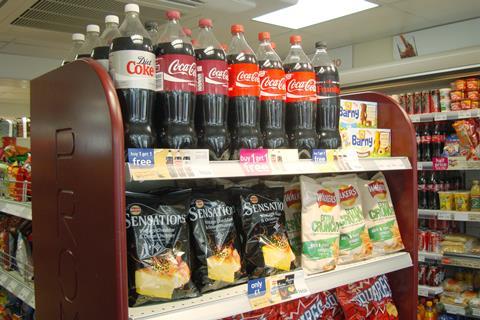 Food and drink bosses have been told the government plans to scrap its clampdown on HFSS volume promotions, as part of a package of measures to tackle the cost of living crisis.
The Grocer understands Tory MPs have coined a new catchphrase, "canning the banning", as part of a move to reject what they regard as "nanny state" health policies.
However, reports that the government is to backtrack on its flagship obesity strategy have caused uproar from health campaigners. This week the u-turn also raised angry questions from retailers and suppliers who have spent millions preparing for the changes.
Sources told The Grocer ministers were worried about a backlash with the ban due to come into force at the same time as an expected huge rise in fuel costs and with food inflation already a major problem for hard-up families.
Another factor is believed to be last month's launch of a legal challenge in the High Court by cereals giant Kellogg's, claiming the model used to determine which foods are HFSS is not fit for purpose.
A source said: "I understand from speaking to MPs who have been briefed that the government plans to scrap the ban on multibuy promotions. Quite what that means for the rest of its measures regarding location promotions on areas like aisle ends remains to be seen because in some ways they are intrinsically linked.
"This is being done for two main reasons. First, it's part of a package of measures to tackle the cost of living crisis. MPs have been talking about how they are 'canning the banning'.
"They must realise this is going to deeply upset the health lobby and NGOs but there is also a feeling it will chime with working class voters who are worried about their household bills.
"Another key factor is the judicial review challenge by Kellogg's, which has highlighted how legally dubious the government's case for this ban is. This has clearly scared the government."
The Grocer has reported how a raft of other companies have considered launching challenges against the ban.
The latest twist comes after food and drink bosses urged the government to shelve measures including the promotions ban after warning of the impact on inflation amid disruption to the supply chain from the war in Ukraine.
The FDF said the ban would lead to "inflation being piled on inflation".
Yesterday health secretary Sajid Javid and environment secretary George Eustice met with the FDF and some of its members to discuss the government's next moves with industry.
"We agreed improving the nation's diet and health is a shared endeavour for us all," he tweeted afterwards. "I'm looking forward to working with them on delivering this shared ambition."
The Obesity Health Alliance, a group of doctors and health experts campaigning on obesity, said backtracking on the ban would be a serious mistake.
"We are very concerned by these reports and urge the government to stick to its plans to bring in restrictions on promotions of junk food in October," it said.
"Research is crystal clear that multibuy promotions are a false economy that do not save us money. They are a marketing tactic purposely designed to entice to us buy more and buy more often. A delay will do nothing to help the cost of living crisis but will worsen the health of the nation.
"Delaying these new laws backtracks on the promise Boris Johnson made in 2020 to make being healthier easier, and will seriously undermine commitments to level up the health of the nation and halve childhood obesity, which is at a devastating all-time high."