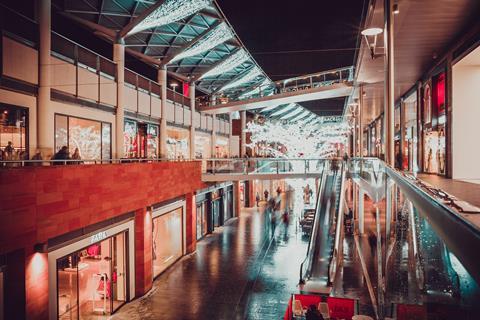 Industry chiefs are urging retailers and landlords to work together to extend trading hours in the run-up to Christmas.
In a joint call, the BRC and British Property Federation have urged retailers and landlords to collaborate so that shoppers can feel safer in stores by visiting at less crowded times.
The groups, along with Revo, representing shopping centre landlords, said they "fully support retailers who want to open for longer, and are calling on all their respective members to engage early and positively to enable it to happen".
It follows a government announcement this week that non-essential shops can trade around the clock in a relaxation of rules.
Landlords should apportion any additional costs, such as security, cleaning and maintenance, only to those retailers wishing to stay open longer, according to the three industry bodies.
"We want make it as easy as possible for everyone to get the Christmas shopping they need over the next three weeks," said BRC CEO Helen Dickinson.
"Retailers want to serve their customers and spread the demand, giving flexibility for shoppers about when and how they shop. We'd encourage people to shop during less busy hours where possible."
Dickinson also urged people to get Christmas shopping done early. "To avoid disappointment, and to keep everyone as safe as possible, we are encouraging people not to leave their shopping – online and in-store – to the last minute," she said. "This way we can ensure our fellow customers and all the store colleagues, warehouse workers and delivery drivers working behind the scenes, have the space they need to stay safe and well."
BPF CEO Melanie Leech said: "Extended opening hours in December will provide a positive boost for non-essential retail in the run-up to Christmas – giving shoppers more time, keeping them safe and ensuring their experience is as comfortable as possible – and property owners will want to support this.
"If a retailer would like to benefit from the extended opening hours, this will require engaging as soon as possible with shopping centre owners and operators to ensure centres can fund and provide the necessary additional cleaning services and security."
Revo CEO Vivienne King said: "We welcome the government's move to extend opening hours to help save Christmas for our shops, shop staff and customers and we feel sure owners, operators and occupiers will work together to make this work for all concerned.
"With shoppers set to return in numbers, preparation needs to be underway to ensure centres and retail places are ready to welcome them in."