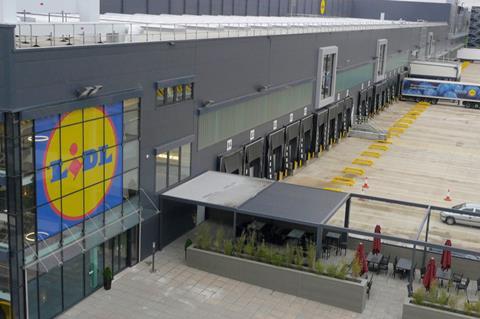 Lidl is recruiting a head of customs and imports to project manage its Brexit strategy.

The post is part of a recently created 'Brexit team' at the discounter's south west London head office.

The head of customs and imports will 'play a lead part in our Brexit strategy across our wider business network while making sure we are prepared for the challenges ahead', according to an ad on Lidl's recruitment website.

It says Lidl is 'committed to ensuring that our Brexit team can deliver a high quality operation ready to execute all necessary customs formalities.

'In this role you will be in charge of developing and overseeing the strategy to prepare Lidl during the transition phase and lead our customs and import department.'

Specific responsibilities include 'project managing the Brexit strategy' and 'mapping Lidl GB's complex supply chain in a post Brexit scenario'.

The Grocer revealed in January that Lidl's Brexit preparations included the creation of a new customs department at its Wimbledon head office.

A job ad at the time said: 'With Brexit fast approaching, our importing process may become that Lidl bit more challenging. That's where you come in.'

The retailer has otherwise tended to reveal little in the way of detail on its Brexit plans. In November a spokesman said it had "a dedicated task force in place which is engaging closely with the BRC and government departments to ensure that we are kept informed of the latest developments and prepared for various scenarios".

In August last year Aldi created a new senior role of group director - brand and category, with responsibilities to include Brexit preparations.