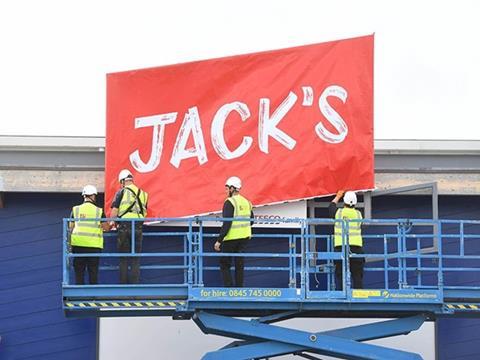 Tesco is seeking new sites for Jack's stores, property sources have told The Grocer.

The supermarket is seeking new locations for its discounter format that minimise cannibalisation of its existing estate, The Grocer understands.

When Tesco opened its first Jack's in September 2018, its plan was to have between 10 and 15 within six months. However, 18 months later it still only has 12, including three opened late last year. Doubts about the success of the format were raised in September last year when Tesco announced that Jack's in Rawtenstall was to close and turn back into a Tesco.

Tesco now appears to be departing from its original plan, which was to use sites next to existing Tesco stores and "a small number of converted Tesco stores".

It's understood the focus remains in the midlands and north.

One source said a potential deal on a Lancashire site fell through after Tesco asked for a five-year break clause in the lease, with a low penalty attached, which proved unattractive for the developer.

Tesco said customer reaction to Jack's had been very positive and a range of locations had allowed it to learn a lot.