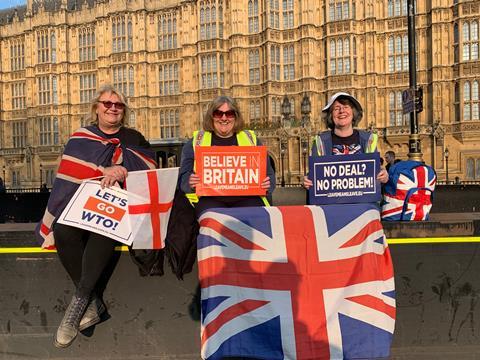 Talk about an anticlimax. After three-and-a-half years of political wrangling and turmoil, Brexit Day was marked by a pre-recorded bong and a bit of feeble flag waving.

That was better than a tumultuous cliff-edge exit, of course. But though a big Boris majority was supposed to provide clarity and confidence, over half our readers remain worried about the future, according to our poll this week.

Who can blame them? Judging from the respective goals laid out by the UK and the EU this week, reaching a comprehensive trade agreement by December looks a nigh-on impossible task. It's not just a battle between fish and finance. Boris Johnson would rather an "Australian-style" relationship (ie no deal) than accept alignment with EU regulations - just as the EU was setting out a vision of a level playing field of aligned standards.

Meanwhile, Johnson insisted there would be no "cut-throat race to the bottom" on food standards, but left the door open to chlorinated chicken and hormone-treated beef as he branded fears about US food standards "hysterical" and "mumbo jumbo". The word is, when trade secretary Liz Truss publishes the government's US negotiating objectives (in "due course") food and agriculture won't get much of a look in.

The government has at least launched a consultation on the UK's proposed tariff rate regime - something I would urge all food and drink businesses to respond to.

Truss also gave a broad outline of trade agreements the government is seeking beyond the EU. The focus is on securing tariff reductions. Which is great. But tariffs are only part of the puzzle. And with many of the easements introduced as a survival tactic for a cliff-edge exit now off the table, we must hope issues around equivalency and border processes are sorted before December. As things stand, to quote one Brexit-supporting logistics expert, they would be "even worse".

Meanwhile, Brexit is being seen as an opportunity to push the UK harder and faster than Europe towards a sustainable future via a punchy new Environment Bill, and to impose more draconian anti-obesity food labelling. Oof.