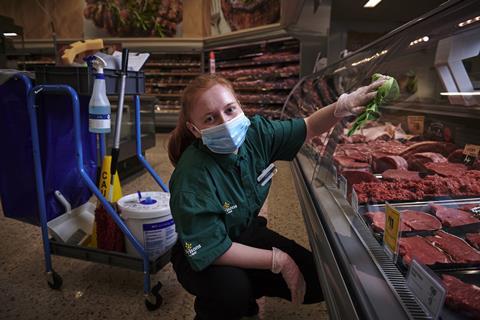 If the events of the past 12 months have taught us anything, it's that people at every level within the food and drink industry – not just captains of industry like Lord Simon Wolfson and Lord Stuart Rose – make the difference. The latest example, in this week's issue, is delivery driver of the week Kevin Hunter, a former rally car driver, who's been tearing around Scotland in the ice and snow in his Morrisons van, delivering food to people cut off by the weather and for shielding reasons.
It's important we reward the Hunters of this world, and others on the frontline, or in the backroom, in the fight against the pandemic. So it was heartening to see Morrisons (and Aldi) upped minimum hourly wages again. And to see Unilever commit to the living wage for the first time right across its entire global supply chain by 2030 – a visionary pledge.
It's also been rather wonderful seeing the multiples empower local store teams and endorse individuals – whether proactively or retrospectively – in developing content on social media such as TikTok. Some store colleagues have been so successful they've quit their jobs. Others are happily and amusingly offering insight into life behind the scenes in the food and drink sector. Allowing such creativity and such freedom of expression to blossom surely would not have happened pre-Covid.
It's crucial we nurture the workforce in other ways too. Reading of the progress alumni of our Top New Talent awards have made, since winning, shows the value of talent recognition. Whether through the confidence boost, or the networking opportunities, or the conversations it starts, 92% said winning an award had a positive impact on their career.
We've relaunched this programme as The Next Gen Awards to emphasise, at a time of huge change, the interrelation between next-gen leaders and next-gen tech, but also to highlight the variety of opportunities available in the food and drink industry as the next gen faces into chronic youth unemployment. This industry has benefited more than most from the pandemic. It's vital it supports and nurtures the next gen. If you've no one to nominate, please will you be a mentor?