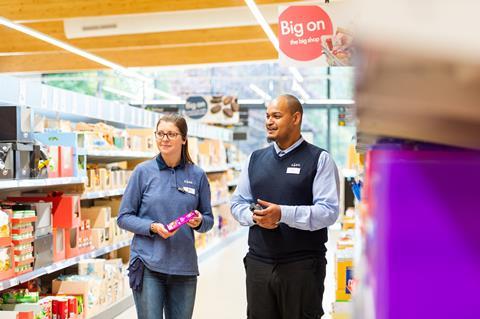 Lidl is to give store and warehouse workers their third pay rise in 12 months.
The latest rise will take entry-level hourly pay for workers inside the M25 to £12.85, up from £11.95. For those across the rest of the country, the rate will rise to £11.40, up from £11.
The new rates are equal to those due to be paid to Aldi shopworkers from 1 July, and higher than those offered by any other major supermarket, though further rises may be announced between now and September. Aldi also offers paid breaks while Lidl does not.
Lidl said the latest rise represented an overall investment of £8m and boosted its combined investment in pay during the past year to over £60m.
"Our people are at the core of everything we do, and this investment recognises the hard work and contribution they make in serving communities across the country every day," said Lidl GB CEO Ryan McDonnell.
Lidl GB chief human resources officer Stephanie Rogers said: "We've continued to uphold our commitment to ensuring that those working at Lidl GB receive a pay rate that not only recognises their hard work, but also aligns with rising living costs.
"I'm incredibly proud to be part of an organisation that puts its people first."