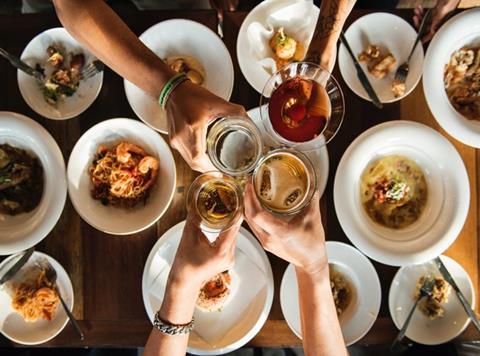 Mass drinks brands, like all consumer-packaged goods companies, have always struggled to know exactly who's buying or consuming their products. The need to grow direct engagement with audiences is greater than ever. Alcohol brands have tried a number of different tactics, supported by digital technology, in their bid to get closer to their customers. What's right for your brand is as individual as your palate.
Whether you're buying on-trade or off-trade, it's more than likely that the drinks brand concerned doesn't know who you are, whether this is the first time you've tried this drink or the last time you intend to. To add complexity, even for the supermarkets who collect vast volumes of data on loyalty card customers, the shopper is often different from the drinker, so brands will never get to know the person enjoying their product.
Whilst there has been growth in online sales of alcohol, boosted by the likes of Amazon and the major supermarkets, it's still one of the least-shopped categories in e-commerce – and the challenge with identifying the shopper vs the drinker remains. According to a report by e-commerce analytics firm Profitero, 21% of UK consumers claim to have bought alcohol online. Yet sales volumes are still in single figures. Pernod Ricard, for example, reports that only 5% of its UK sales are from online sources.
Social media interactions and email sign-ups give a glimpse of customer insight, but this is tiny compared to overall consumption. GDPR has now added further controls which limit the volume of people drinks brands can engage directly with. The benefits of direct engagement with drinkers span the harnessing of consumer insight, better and more cost-effective targeting and the ability to nurture greater loyalty, spend and advocacy. Given this, brands are attempting all sorts of tactics to get to know their drinkers better and grow customer databases through the use of digital technology.
An entry-level approach is to offer exclusive products which are only available direct from the brand's online retail channel. For example, The Famous Grouse pioneered personalised labels through its direct e-commerce shop, which has now been replicated by many other brands. The service enabled fans, and gifters, to personalise the label with their own version of "The Famous…" It even allowed people to change the grouse image to a photo of their choice.
More recently, BrewDog used a promotion to drive data capture, pledging to give away one million free beers to people who signed up to receive communications. Although pitched as an anti-advertising approach to convert people into craft beer lovers, the mechanic did a lot more than simply boost consumption. Critically, it established a direct relationship between the brand and its drinkers. It was a conveniently timed campaign that launched a few months before the May 25 GDPR deadline. BrewDog hasn't yet released any figures on the effectiveness of the campaign, but if it did recruit one million consented fans to their database, it would be a reason to celebrate.
But perhaps the most effective approach might be through the 'internet of things'. For example, Pernod Ricard has been trialling connected bottles and glasses. Drinkers can unlock exclusive content and experiences on their smartphone when they activate the special products. Trials of the connected products yielded a 2.5% engagement rate and now a 300,000-bottle campaign has launched for the Malibu brand.
Pernod Ricard's global digital acceleration director, Pierre-Yves Calloc'h, recently said: "These products are going to be a significant source of data for us. The connected glasses allow us to capture more data from events and bars, while the bottles give us insights into how people drink our brands at home."
Whilst connected products are a valuable experiment, they're not the only answer – cost and response need to be considered, which may be different for each individual brand, depending on other factors such as audience. Perhaps more importantly, although Pernod Ricard wants to have a direct relationship with its consumers, do its consumers really want a direct relationship with it? Keep in mind that one person's 'connected bottle' is another person's 'surveillance capitalism'.
Matt Boffey is co-founder and director of consulting at Great State