This report is part of our three-part influencer series where we're diving beyond the polished surface of influencer marketing to look at some weird and wonderful new ways brands can connect with consumers. Other reports include a community who love to watch people eat and the too good to be true world of CGI influencers.
Do you experience a tingling sensation in your scalp when someone whispers? Or a feeling of calm as paper is crinkled? If so the chances are you're receptive to ASMR, or automated sensory meridian response. A term coined in 2010, it describes those people - thought to number in the millions - that experience pleasurable sensations or relaxation in response to certain visual or auditory triggers.

It might sound a niche trend, but there are now millions of videos uploaded to YouTube and Instagram aimed at those receptive to ASMR, watched by tens of millions of viewers.

In these videos, some of which go on for up to four hours, hosts create sounds into binaural microphones: whispering, running their fingers along toothbrushes and eating foods, in order to create a surround-sound effect that allows viewers to immerse themselves and experience a more intense response.
"The best way to describe ASMR is that it's like positive goosebumps," says "ASMRtist" and YouTuber Charlotte Angel - better known to her 100,000-plus subscribers as ASMR Angel. "There are thousands upon thousands of triggers out there and each person experiences it a little bit differently."

But what started as a way for fans to focus, fall asleep or even combat anxiety is now making a foray into the realm of fmcg.
It's a logical progression. After all, ASMR sounds are already everywhere in the world of food and drink. Just think of a Coca-Cola fizzing softly as it is poured into a glass of tinkling ice cubes, or the oozing and bubbling of the food in those famous M&S ads. Spotting this potential, more and more companies are now capitalising on the craze as a way to market their brands.

There are various ways that food goes hand in hand with ASMR. Such as videos that rank food on its AMSR credentials. "The taste isn't the real factor, it's the ASMR of the biscuit," says Angel, who hosts a snack review series on her channel called Biscuits of Britain & Beyond. "If I don't particularly like the taste but it has a really good-sounding wrapper, it would actually score higher overall."

Then there are ASMR cooking videos, with channels such as Emojoie Cuisine also becoming increasingly popular. One of the channel's most-watched videos (currently at seven million views) is of a New York cheesecake being made, laden with the satisfying sounds of biscuits being crushed, tin foil being rustled and creamy ingredients beaten together.
"The best way to describe ASMR is that it's like positive goosebumps"
And it's not just sound. The internet is awash with ASMR videos that provide visually satisfying shots of fmcg-related goods, such as mirror-glazed cakes and even Crocs sandals full of shaving foam.
Within each of these approaches, brands are emerging on-screen too. For example, in one series of ASMR recipe videos by YouTube channel The Vegan Corner, the likes of Alpro yoghurt, Tiptree jam, Morrisons own-label breadcrumbs, Sainsbury's Taste the Difference wild mushrooms and Jus-Rol pastry can all be seen.

One brand capitalising on the trend in a big way is Fuze Tea, which last year approached top UK ASMRtist Emma Smith, aka WhispersRed, to collaborate on a pop-up event in London's Soho.
The ASMR Experience Rooms were an immersive event, part of Fuze Tea's 'Calm the Commute' campaign, which encouraged visitors to take some time to relax via ASMR. "[The brand] sits really well with ASMR as we're about meditation practices and being calm and less anxious," says Smith, whose YouTube channel has more than 700k subscribers and just shy of 200 million total views.

Since the event in November last year, WhispersRed has featured a Fuze Tea-sponsored video on her channel and hosted an ASMR podcast for the brand in which she interviewed celebrities, including model Daisy Lowe, rapper Professor Green and Radio 1's Clara Amfo.
Other brands take a more straightforward approach, including ASMR content in their traditional advertising. A notable example is US beer brand Michelob Ultra, which aired an ad in the style of an ASMR video during last year's Super Bowl.

It featured actress Zoë Kravitz whispering into binaural mics as she tapped on a glass bottle of beer, before twisting off the cap and pouring it into a glass with a fizz. The ad has since received almost 17 million views on YouTube.

There are boundaries to mixing advertising with ASMR though. For instance, when it comes to advertising through their own channels, ASMRtists like Smith and Angel agree any partnerships must be carefully thought through as viewers could be "more susceptible" to advertising in their relaxed state. "I'm not there to indoctrinate anybody and I'm not there to sell things to people," says Smith.

For that reason, Smith turned down an opportunity to work with a wine company - "because alcohol's linked with anxiety and that's what I fight against" - and Angel ruled out approaches from cheap clothing brands due to her views on 'fast fashion' and its environmental impact. But Smith - a passionate vegan - says she'd be "quite happy" to feature advertising for products that share her ethos, such as cruelty-free make-up.

All partnerships must be "mutually beneficial," sums up Smith. "It's great to work with brands with ASMR but it has to enhance the ASMR experience in some way," she says. Although she doesn't see a direct spike in views as a result of events such as this, Smith believes that "in the long run they are really good for ASMR", because they raise awareness of the community.

That community is now growing phenomenally fast. A quick search brings up just shy of 91 million ASMR videos, with top ASMRtists boasting half a million and more subscribers. It's clear that for digitally savvy food and drink brands that can get to grips with the trend, it's a channel with more than a whisper of potential.
Five brands that have incorporated ASMR into their advertising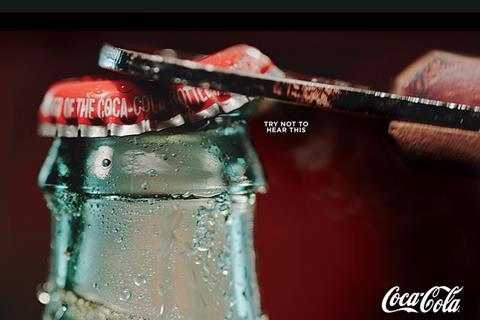 Coca-Cola
As well as launching immersive events and pop-ups alongside AMSRtists for its Fuze Tea brand, Coca-Cola has played with the trend for its core range too.
In April, the company launched a new marketing campaign across Europe that featured a series of close-up shots of Coke in a glass, an opener prying the cap off a Coke bottle, and a finger lifting the tab off a can. The copy reads: 'Try not to hear this.'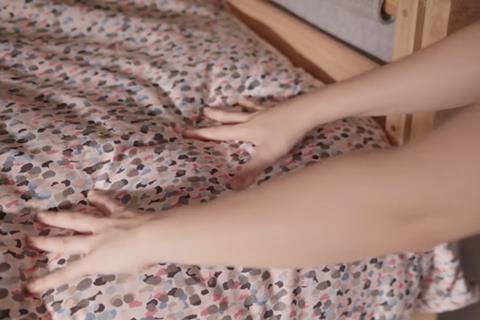 Ikea
In 2017, Ikea launched its 'Oddly Ikea' campaign, for which it created six ASMR videos.
With a whispering narrator, the ads feature tactile student essentials, such as bedsheets being stroked, pillows squished and hangers delicately jangled.
It was a huge hit, with more than 2.5 million views on YouTube. During the campaign, Ikea said it saw a 4.5% increase in sales in store and a 5.1% increase online.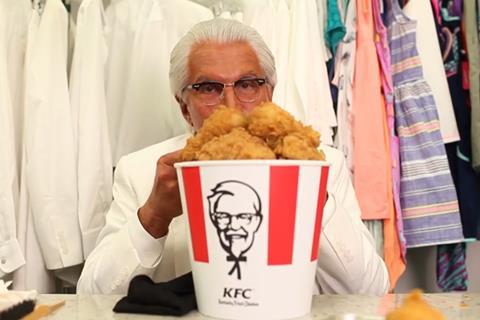 KFC
In January, KFC launched a series of ASMR audio based on its menu. The KFChill series included three separate tracks - relax, unwind and de-stress - featuring the sounds of frying chicken, simmering gravy and falling fries.
Created as a way to promote its new Gravy Mega Box, KFC encouraged listeners to 'free your mind and immerse yourself in the actual sounds of the KFC Gravy Mega Box'.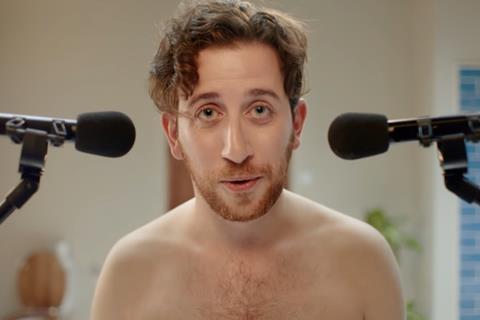 Lynx
Lynx jumped on the ASMR brand bandwagon in February with the launch of its Shower & Shave video tutorials.
The three videos, with the tagline 'Feel as Smooth as it Sounds,' feature a whispering man talking viewers through how to shave different areas of their body. He rustles his robe into the microphone, trims his chest hair, lathers Lynx shaving gel and finally runs the razor through the foam.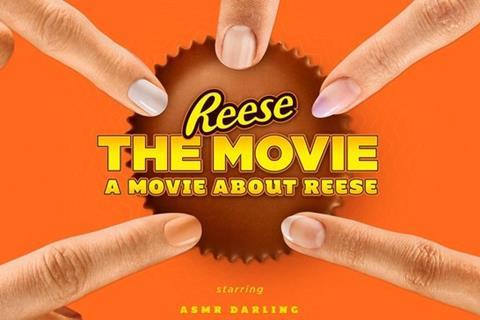 Reese
In May, Canadian confectioner Reese launched a feature-length ASMR-style film, titled 'Reese Ritual'. Featuring five top ASMRtists, it highlights the sensory experience of eating a Reese cup, says the brand.
The five steps of the 'ritual' include interacting with the packaging, opening the packaging, sliding out the cup, unwrapping the cup and, finally, indulging in the cup, it says.
Read more of our influencer series
This look at ASMR is the first in a three-part series on emerging digital trends of which food and drink brands should be aware. For our next two instalments we'll be looking into the emerging world of CGI influencers and the Korean Mukbang trend. Keep an eye on The Grocer to ensure you don't miss out.