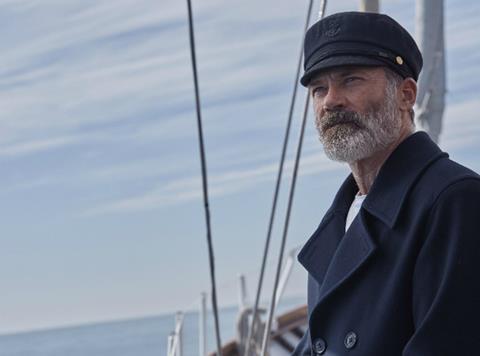 Birds Eye is to debut a "younger, more rugged" Captain Birds Eye as part of a new £8m marketing push for its fish fingers and coated fish portfolio.

In a move away from the frozen giant's previous portrayal of a salty sea dog, a "distinguished" new-look captain complete with salt and pepper flecked beard will hit screens tonight (8 January) with the aim of becoming "more relevant to consumers, focused on the simplicity and authenticity of food, while retaining his trademark adventurous spirit", the brand said.

The fresher-faced Captain Birds Eye would mark a significant shift in tone for the frozen giant, said a spokesman, with the new ads set on calm waters seeing the captain spend time with his grandson or watching the sunset with his crew while eating coated fish products.

The family-orientated campaign, titled Real Food, Simply Made, focuses on the "simplicity, authenticity and quality credentials of Birds Eye's fish products" it said. The move would also see Birds Eye update its range with improved recipes and new packaging designs from April, the spokesman added.

"The campaign is an exciting change in direction for the brand, and aims to reinforce us as a trusted, credible brand providing quality food. Our captain has always been a trusted brand icon, with a passion for fun and maritime adventure," said Steve Challouma, marketing director at Birds Eye.

"Consumers are leading increasingly busy lives, and we hope the new campaign and Captain can inspire families to sit back and savour the simple things in life such as our fish products."

It follows a year in which Birds Eye's value sales across its total fish portfolio grew 7.1% [Nielsen 52 w/e 4 November 2017]. The brand's latest push also represents a 20% increase in investment compared with 2017, as Birds Eye looks to target more consumers across TV, online and social platforms.

Birds Eye brought its iconic captain back to the nation's screens in 2016 to revive dwindling sales after a decade-long absence. The brand also launched a multimillion pound year-long push for its Inspirations sub-brand in October.