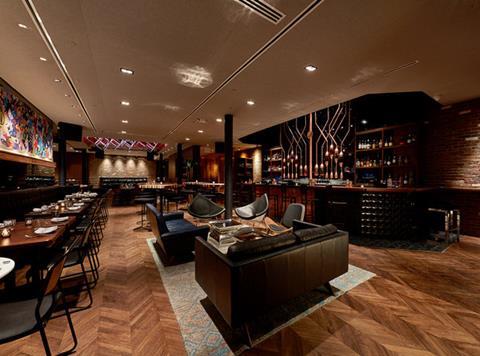 PepsiCo is looking to create experiential marketing destinations for all of its brands following the success of its New York restaurant, its senior vice president Kristin Patrick has revealed.

Patrick said the Kola House, a Pepsi eatery that serves a variety of drinks infused with the kola nut, had proven popular with customers since opening last year.

The company behind brands such as Quaker, Walkers and Doritos would now look to replicate that marketing, said Patrick. "We're looking at this for every brand across our portfolio so maybe a Quaker oatery," she told the Shoptalk conference in Las Vegas yesterday.

"We want to build experiential destinations that touch consumers on a multi-sensory level."

Patrick said brands could no longer afford to simply rely on big-budget TV ads. "We were heavily dependent on TV spots and 30-second spots will always be important to us but now the message needs to be across multiple touchpoints," she said.

"We used to shove information down consumers' throats but now it needs to be entertaining and really compelling. We don't have 30 seconds any more to capture someone's attention; we have three seconds. And that really has put brands in a position where they have to be telling compelling stories," she added.

PepsiCo has ploughed significant investment into multimedia marketing with projects including a partnership with Disney Shanghai, interactive installations in Westfield malls, stand-alone feature films and in-house music events with live performances from artists such as Usher.

Experiential marketing has become increasingly prevalent among big brands, with Kellogg's launching its own cereal café in New York last year.