Call them Generation Z, the iGeneration or Screenagers, it won't matter. They'll be so engrossed in their smartphones they won't hear you, let alone look up. And who can blame them? Smartphones are bewitching little things, especially compared with the primitive Nokias doing the rounds when the first wave of Generation Z emerged wailing into the world in 1997.
Back then a text message was rare and exciting. Today you can FaceTime for free, snap selfies, summon Ubers, troll celebrities, swipe right on Tinder and much, much more.
Never mind that doom-mongers predict Generation Z, those aged between 11 and 18, will kickstart the evolution of the human race into myopic quadruple-chinned hunchbacks with curiously long thumbs. For now brands and retailers know Generation Z's addiction to smartphones makes them a captive audience endlessly tap-tapping away, just ready to buy. Although that doesn't necessarily make them an easy sell.
Generation Z are "idealistic but they are no fools" says Lucie Greene, worldwide director of the Innovation Group at JWT Intelligence. "They scrutinise brands. Going forward, brands will have nowhere to hide."
They are a "sophisticated audience that can decode and deconstruct sleight of hand" adds Mark Eaves, co-founder of creative agency Gravity Road. "Advertising will be dismantled very quickly if there isn't authenticity there."
Authenticity is behind the addition of a new layer to the celebrity strata. A "new breed of star" has sprung up online who "aren't reached by the normal channels, don't have traditional PR and have built very large and loyal audiences," says Edward East, founder of online video specialists Billion Dollar Boy.
"Brands are starting to realise they can access Generation Z through these influencers (aka vloggers) in a way they can relate to. It's not just talking at them. It's on their level."
Lucie Greene, worldwide director of the Innovation Group at J. Walter Thompson Intelligence, gives her top 10 tips to remember when it comes to targeting Generation Z

Lucie Greene, worldwide intelligence director of creative agency JWT, gives her top 10 tips to remember when it comes to targeting Generation Z
1. Think about vocab: Talk about 'the internet' not 'the Internet'. It's not a brand name or a destination. It's just there, another part of our life. The internet is now classed as a utility, like water or electricity. Even words like 'online' are problematic. Generation Z is always connected: there is no offline anymore
2. Don't underestimate them: They aren't just teenagers. They're consumers, activists, and content creators
3. Don't stereotype them: Generation Z is racially diverse and moving beyond binaries like 'straight' and 'gay', 'male' and 'female'
4. Have a positive impact: Generation Z wants to change the world. Brands should join them
5. Don't assume you speak their language: There's more to engaging with this generation than adopting teen slang
6. They listen to their friends and peers: And those peers might include someone they watch on YouTube
7. Don't make them wait: Whether it's ordering a taco on their phone or wanting a new outfit that day, Generation Z isn't used to waiting
8. Move beyond the mainstream: Embrace and celebrate niche trends. They might be tomorrow's big thing
9. Don't be provincial: Generation Z takes inspiration from around the world, from food to fashion
10. Let them choose: Whether ordering from a restaurant's secret menu or hacking education, Generation Z will not respond to a one-size-fits-all approach
Oh My Vlog!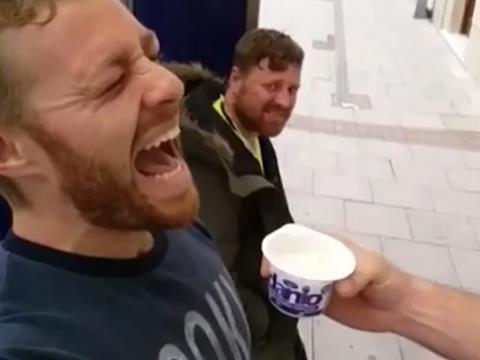 Vloggers, whose determined un-starriness and perceived independence offers them powers of persuasion considered more potent than your average soap star, are "the new celebrities" says Greene. "And the way they communicate with their audience is much more intimate, real and unfettered."
Their popularity even heralded the launch of Oh My Vlog! in July, a print magazine dedicated to the scene aimed at Generation Z. It's a one-off but publishers Egmont hope it will become a regular. Vlogger Zoella is the cover star, poking out her tongue. "It's the new version of Smash Hits," says Greene.
However, brands wishing to work with celebrity 2.0 "have to be careful" she adds. "If the end result feels self-serving it's an immediate turn-off. You have to let them do what they want, which means a counter-intuitive leap of faith. You have to lose control of your brand, something negative might be said, or they might take the mickey. But it will seem more authentic."
top 10 fmcg ads of all time compiled by video ad tech company Unruly
Activia
Shakira - La La La
Shakira and Activia teamed up to promote the World Food Programme
Shares:6,067,328
Dove:
Real Beauty Sketches
A simple concept that delivered a 'love yourself' message in a pure and positive way
4,651,318
Evian:
Baby & Me
Nobody falls for dancing babies quite like the internet. This is a cute example
4,012,782
Budweiser
9/11 Super Bowl
A stoic ad, showed just once, to commemorate 9/11 during the 2002 Super Bowl
3,490,458
Evian
Roller Babies
If it 'aint broke, don't fix it. This time Evian put the babies on roller skates
3,167,849
Cornetto
Yalın
The Turkish pop star has sold millions of records. And an unknown number of Cornettos
2,954,847
Purina
Puppyhood
The full version of this ad, which shows a man with a puppy as his soulmate, runs to 3:34 mins
2,927,329
Budweiser
Brotherhood
This ad shows the unbreakable bond between a man and his noble steed
2,905,964
Pepsi
Jeff Gordon Test Drive
Jeff Gordon is a racing driver. He dupes a terrified car salesman into a test drive. Unmissable
2,772,849
Budweiser
Lost Dog
More cutesy animals from Budweiser. Still, they do have three ads in the all-time top 10
2,513, 856
Go into it "with a commercial mindset and you'll be found out pretty quickly" adds East. "It only takes a few iffy videos to quickly lose favour and everyone knows the way the internet works now. If a backlash picks up a head of steam it can be pretty damaging."
Mondelez learned a sharp lesson last November, when the ASA banned several Oreo 'lick race' vlogs for concealing the fact that Mondelez had paid the vloggers to make them. The ban followed an investigation by Newsround and led to the ASA and CAP introducing new guidance for vloggers and advertisers on Wednesday.
"It's not exhaustive because vlogging is still developing, but the reaction from vloggers and the wider media has been good so far," says a spokeswoman for the ASA.
The new guidance will also apply to Vine, which East says is increasing in popularity among brands. Vine is made up of video loops lasting a maximum of six seconds, which led to "lots of questions around 'is six seconds enough?'" at launch, says East. "But given the attention span of the audience we are talking about, and the creativity people have to display within six seconds, it demands inventiveness that allows brands to demonstrate they are thinking outside the box."
He points to a couple of successful Vine-based fmcg campaigns for Felix and Danio. "We paired Danio up with Anto Sharp, he's tailor-made for fmcg," says East.
"He wanders around supermarkets picking up euphemistic products, like extra-large salami or chocolate Hobnobs, and his catchphrase is 'that's going straight in my basket' in a camp voice. Four Vines got well over 100,000 views, thousands of likes and hundreds of comments. Danio was very happy."
Brands are willing to pay a "premium" for reaching Generation Z in this "organic, natural way" rather than paying for advertising, he adds. "It's all measurable and you can point to a level of engagement way beyond what you might expect from paid-for advertising."
As for how much the Viners themselves are paid, East points to many variables, such as the number of Vines, what they are expected to do or the length of the campaign, but says they can "typically expect a four-figure sum" per Vine.
Or they can expect the offer of a job.
"Increasingly brands and agencies are interested in short form content so more stuff is going in house," he adds. "I know one of our Viners was recently hired full time to work for a large fmcg company full time. So the trend in the market suggests this is going to carry on and just get bigger and bigger."
Creating a buzz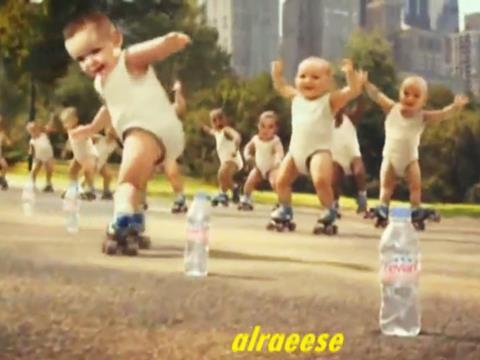 Not that Generation Z digital content is all about video. Instagram and Pinterest are largely static image based and are beloved by celebrities who share personal photos, which attracts millions of followers. That popularity means both sites are increasingly being used by brands to post gorgeous pictures of their products.
Or there is BuzzFeed, which started out as a jokey website in 2006, but has gradually sobered up over the last few years (its top stories at the time of writing: the Bangkok Bombing and Big Pharma).
It's retained a strong focus on fun, however, and remains hugely popular among Generation Z. In 2014 it said 75% of its traffic in 2014 linked directly from social media. But when it comes to targeting teens on BuzzFeed, the normal rules don't apply.
The website is refreshingly banner ad free as BuzzFeed looks to "redefine online advertising with its social, content-driven publishing technology".
In short, brands need to go native. "You have to be part of their newsfeed," says Eaves. "To connect with Generation Z on BuzzFeed you have to become something they choose to spend time with. That poses big questions, because suddenly your competition isn't other brands but the rest of life. You are fighting for time, attention and space within heavily curated environments that an audience controls. So how do you get into the fabric of their lives when they are dictating so much of the content they consume and the ways they consume it?"
The answer is to "take an idea and evolve it so it feels like genuinely shareable content that has come from the web, rather than advertising that is trying to be part of the web" he says. "Brands are starting to learn that a bit more and it's becoming a direct input into brand behaviour and creative thinking."
"People kept saying 'no-one is buying on mobile, the screen is too small'. Lo and behold the screens got bigger, generations shifted, habits shifted. And now they are doing it"
A good example is the advertising Lidl is doing on BuzzFeed. Posts such as '12 Ways To Be A Frugal Foodie' are clearly marked with a yellow box that reads 'Advertiser' where the journalist's byline would normally be, but each post follows the classic BuzzFeed format of an image-based list accompanied by irreverent copy (aka a listicle). A box to the right of each article also contains Lidl's Twitter feed. None of the posts point to specific promotions or campaigns; rather they reinforce Lidl's core message of value for money.
"BuzzFeed speaks to users in an innovative way that traditional advertising cannot do," says a spokeswoman for Lidl. "Native advertising is a much more complex process than traditional methods, since the advertiser and editorial team must work far more closely to ensure content integrates key messages and feels natural for the publisher. We've seen 329,000 content views to date, with 128,000 of those coming from social media. The best has been Facebook, followed by Twitter and Pinterest. And the current social lift for the project is 1.6x - meaning for every 10 paid engagements, Lidl are earning six for free."
Brands have to change their "whole communications structure" says Eaves. "Fmcg used to be very campaign led, now they have to be doing interesting things very regularly. And that is an easy thing to say but a hard thing to ask."
Brands also need to be able to communicate effectively that they stand for something over and above the product they sell, says Greene.
"Generation Z warm to brands that have a cause, like those that have a bigger purpose than simply creating food. In New York, Panera bread is making a lot of noise about removing certain ingredients from their products, about having no artificial flavourings. Generation Z were raised by foodies, their parents are Generation X, Jamie Oliver and Nigella Lawson. So Generation Z are very concerned about chemicals, they want healthy food - healthy is cool. And they want quality, exotic ingredients, they want personalised. They have been raised with a sophisticated understanding of food."
Brands also need to "justify their role in the world" believes Eaves. "Like Always from P&G. Their relationship with young girls has been there since it was invented, it is a core product, but its representation of gender and how young girls need to be represented was a typical example of appealing to Generation Z. Suddenly you see a brand that has purpose."
He offers up Chipotle as another example. "It might be a fast food company, but it told the story of its relationship with farming, built it into its DNA, and communicated it spectacularly well. And everything was about telling that story. It was never about a campaign, it was part of who they are. So a demonstration of purpose is something that everyone is realising appeals to Generation Z - it's not a story a brand can construct in advertising."
Social upstarts
Everyone knows Facebook and Twitter, but what are some of the other social networks being used by food and drink brands and how are they faring?
Instagram: Lush filters that gave photos retro charm first set Instagram apart from other photo sharing websites and it's now used by over 300 million people worldwide, as well as an increasing number of brands to show off their wares. Facebook snapped it up for a reported $1bn in cash and stock in 2012. The most popular users are Taylor Swift, Beyoncé and Kim Kardashian, though many celebs dumped their accounts when Instagram announced it would sell images to advertisers without paying those who snapped them.
Pinterest: In a similar vein to Instagram, Pinterest is a pic-heavy website that differs by encouraging a collage of photos rather than a photo stream. Thus it can act as an effective way for a business to display a variety of products in shop window style. Studies have claimed it drives sales better than other social media due to its browsability. In June Pinterest added a buy button to its mobile app. It introduced advertising in 2014, is used by 73 million people (the vast majority female) and was last valued at $3.8bn.
Vine: Founded in June 2012 and snapped up by Twitter for a reported $30m just three months later, before it even officially launched, Vine is a free mobile app that allows anyone to shoot and upload six-second video clips on a smartphone to create a constant loop. It's become increasingly popular among brands to promote products, who pay the most popular Viners (who have millions of followers) to incorporate their brands into their Vines. Next February, the first UK Vine Convention, called In the Loop, will take place in London.
Periscope: Bought for a reported $100m by Twitter in March, Periscope allows users to broadcast streaming video while viewers can post live comments. Periscope remains in its infancy but it's inevitable fmcg will find a use for it.
Snapchat: allowing users to write or draw on pics and send them to friends as 'snaps', Snapchat already has a market cap of $15bn. Snaps self-delete after a few seconds, making it a popular vehicle for sexting among teens, which has attracted a great deal of controversy to the platform amid fears over the potential for stalking and trolling without traceability and accountability. In 2014, over 700 million snaps were sent. It recently introduced links to other websites into the app, considered a precursor to sponsored content or advertising by brands.
Always on
Once Generation Z are sold, they need to buy, but retailers have been "caught off guard by the fast shift to mobile" they buy stuff on, believes Jonathan Opdyke, CEO of e-commerce specialists HookLogic, which works with a number of retailers including Walmart.
"Generation Z represent the future and they are glued to their screens. People kept saying it was coming, but others kept saying 'no-one is buying on mobile, the screen is too small'. Lo and behold the screens got bigger, generations shifted, habits shifted. And now they are doing it."
Retailers are catching up fast, although however advanced their mobile solution may be, and even if they have attracted Generation Z to their mobile site and they have started browsing products, they will inevitably be doing "multitasking, moving swiftly between applications, shopping but getting a text in the middle," adds Opdyke.
top 10 retailers' most shared ads of all time, compiled by video ad tech company Unruly
Sainsbury's
Christmas Sharing
Using WW1 to sell grocer was deemed gauche by some, but plenty of others shared the ad
Shares 770,035
M&S
Magic & Sparkle
A lush production by M&S, where festive fairies Magic & Sparkle enjoy mischievous fun
Shares 173,276
Aldi
Tea Advert
Probably the most popular ad from a successful campaign, an old lady declares her love of gin
Shares 144,863
Asda
Snowmen
Following the sexy mum debacle of 2012, Asda played it safe in 2013 with smiley snowmen
Shares 111,695
Tesco
Wigan
Showing off its new caring side, Tesco wowed Wigan with this light-up store spectacular
Shares 65,397
Morrisons
Christmas 2014
This was Morrisons' most successfully shared ad and featured Ant & Dec and the public
Shares 26,930
Waitrose
Cod and the bag
Waitrose offers up a mouthwatering cookery lesson for foodies, showing a classic cod recipe
Shares 20,124
Lidl
The Lidl Present
Lidl cooks everyone Christmas dinner, they are wowed by the cost. Simple and effective
Shares 3,230
Iceland
Roast Joints
Peter Andre was hired to charm Iceland mums and highlight the price points -and succeeded
Shares 2,035
The Co-op
Christmas 2013
Snow, shopping and Santa. Plus the message that there are Co-ops on every corner
Shares 1,647
In some ways he believes this level of multiple engagement is an advantage - "every moment on Facebook or Instagram or Pinterest is a shoppable moment because it opens up a broader opportunity to continue to engage the consumer" - but he also acknowledges the fragmentation means that engagement is harder to achieve.
It's worth trying though, he argues, even if your typical Generation Z won't be doing the big weekly shop just yet. "It's not just about when they come of age, it's also what their digital habits show may happen as other people begin to adopt them," he says.
"There aren't many 40-year-olds using Snapchat yet, but the original Pinterest users were teenagers. Pretty quickly they morphed into all ages. So it's foreseeing whether their behaviours will reflect broader society, not waiting until they turn 25 for them to matter."
Switched on
Perhaps the key thing about the future of Generation Z for brands and retailers to remember is that Generation Z "is always on" adds Opdyke. And it follows that if consumers have evolved to being always on there is no reason to think they will ever again switch off.
"A lot of advertising was traditionally focused on when people turn 'off' and 'on', and a lot of attention was paid to the 'on' moments," says Opdyke.
"Now the consumer is always connected, always listening, always in conversations. They are less open to interruption but more reachable than ever. And how to balance that reachability with the openness to messaging is the challenge of the new day."

Dominos rose to the challenge in the US in May, when it began allowing pre-registered customers to place an order for delivery pizza by tweeting a pizza emoticon at them, says Eaves - a blend of novelty, new experience, content and commerce that sums up the relationship between brands and retailers and Generation Z in 2015. "Suddenly the tiniest bit of content, just a few pixels, has become wholly integrated into a commercial experience," he says.
"And, as we move forward, and all the social networks start to commercialise their platforms, like Pinterest launching buy buttons next to pin buttons, or Facebook and Twitter looking to move into retail, what happens to that relationship between fmcg and Generation Z will be fascinating to explore."