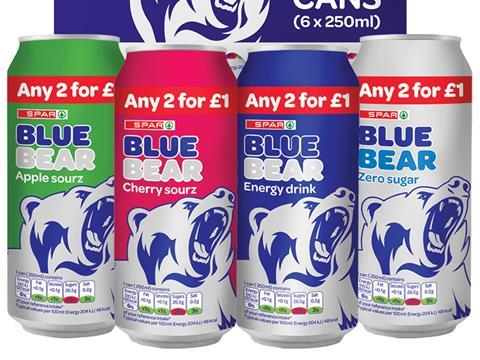 Spar has revamped its own-label Blue Bear energy drink range.

The range, which is worth over £2m to the group, has been given a modern packaging redesign and two new flavour editions, Apple Sourz and Cherry Sourz.

To reflect the competitive market, it is now priced between 69p and £2.50, with price-marked packs and an 'any two for £1' deal across cans.

"Blue Bear is a massive brand for Spar, so we want to make sure that its design, price point and content are all spot on for consumers, while at the same time maintaining its great quality taste which more than compares favourable to other brand leaders," said Spar UK brand director Susan Darbyshire.