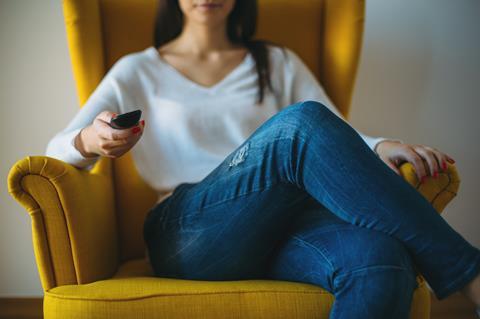 The news out late last month that brands are cutting more than £700m from advertising budgets this Christmas is undeniably shocking.
However, it presents huge opportunities for growing fmcg startups that can act fast. With media owners scrambling to make up for lost revenue, media this winter – including Christmas airtime – can be snapped up for historically low rates.
Recent years have seen massive growth in new and independent fmcg brands. Plant-based, plastic-free, low-waste, immune-boosting, direct to consumer, low/no alcohol – startups trying to shake things up are everywhere, which is fantastic. However, marketing by such brands often looks similar: quirky packaging, heavy investment in social media and an urban millennial/gen Z target audience. This approach used to be an advantage. But the big brands have now more than caught up and adopted these tactics.
So it's time for scaling brands to switch things up – to use the tools the bigger brands have always had on hand. And 2020 has dramatically levelled the playing field in that regard.
Big, above the line advertising, previously out of reach of scaling brands, has come down in price. Anecdotally, TV is now around 50% down on 2019 rates. OOH, anywhere from 70% down on usual price (and in many areas, footfall is still high).
Planned spend in both of these categories from established brands, according to last week's report, will be down 2.7% and 13.2% respectively. Even online media will see costs come down, which seems crazy when the coming months will see more people than ever inside their homes, watching TV and scrolling online.
Creative doesn't need to be a barrier. TV ads can be turned around in as little as three to four weeks – other channels even faster. And if you don't hit the Christmas deadline, there's still a whole winter to reach people and make the most of this.
Rather than having a digital-first approach, with creative that only works online, these brands have a chance to develop ideas that work across online and offline channels. Big above the line creative, if well-thought out and impactful, can also be reused and worked harder across digital, bringing a 'halo effect' of improving performance of online and social activity when combined with above the line work.
There are fewer big brands advertising and they're spending less, but the audience has never been more reachable. While no one wished for this, it's a chance for challenger fmcg brands to make the sort of change that will benefit them and the sector for years to come.
It's a unique set of circumstances we all hope never happens again, but for those growing, startup and disruptive brands, this is a massive chance to be in a much better place at the end of this than they could ever have expected.