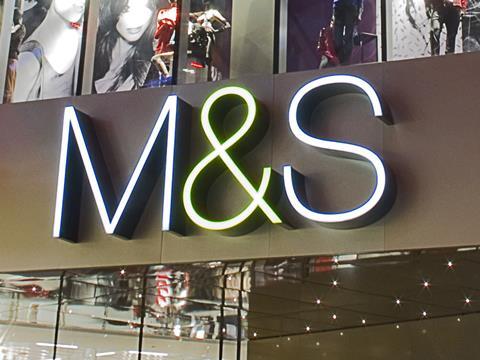 After years of resisting the hazards of online grocery, M&S has finally decided to take the plunge. At an internal meeting last week, CEO Steve Rowe revealed the launch of a "soft trial" of online grocery delivery this autumn. It will come as a surprise to many, not least because Rowe insists that evading the tricky and often costly area of online has "not cost M&S anything" so far. But the fact M&S has now committed to a trial shows Rowe is taking the online market seriously. So how could an M&S online grocery service work?
At an initial glance, the M&S customer base is a perfect fit for an online offering. Shore Capital analyst Clive Black has no doubt a delivery service will generate sales. "M&S has an affluent customer base who will be buying online already," he points out. Black envisages the M&S service could appeal to the same kind of clientèle that uses Ocado and Waitrose.com.
Demographic data specialist CACI says there is also an opportunity among those yet to convert to online. "A large proportion of M&S shoppers are affluent consumers who are less likely to be shopping online for groceries (Lavish Lifestyles, Executive Wealth and Mature Money). If M&S are successful in engaging these groups online, this could lead to a sizeable opportunity," says Holly Klimek, senior consultant at CACI.
What M&S doesn't have, however, is the ability to offer a full online shop. Unlike Ocado and Waitrose, it has a limited range of products such as household goods and toiletries. And smaller basket sizes at M&S were thought to be a barrier to going online in the past. Bryan Roberts, analyst at TCC, says it is difficult to imagine customers placing a weekly order with M&S. "M&S has a superb selection if you want to have a social gathering or a BBQ, but can you get all the odds and sods on there like health and beauty?"
Fast-track service
As a result, it may be that M&S has to tailor its offering accordingly. Rather than replicating the offerings of existing players – standard next-day delivery and a minimum spend of £40 to avoid a hefty delivery fee – it may have to cater more for the occasion-driven customer. This could mean a faster service with a hefty premium, predicts David Jinks of delivery company ParcelHero. "M&S is all about convenience, so an app linked to one-hour deliveries would make a lot of sense," he says.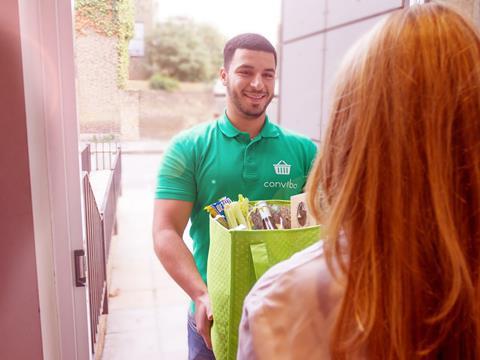 "The same day service needs strong infrastructure; but once developed M&S could charge a high fee for one-hour grocery service," Jinks adds. "The M&S customer base is well heeled and geared around handy ready meals. They might be very happy to pay Amazon Prime Now type prices for convenience, and there might even be an opportunity for a subscription service for regular access to same day and one-hour deliveries."
There certainly seems to be a demand for an express service, if third-party service Convibo is anything to go by. The one-hour delivery service began offering M&S groceries last year – alongside Waitrose and Whole Foods Market – and is still seeing month-on-month order growth of 30%. "M&S is very competitive in terms of demand," says founder Takis Malavetas. "People can't buy everything like household items, but it is still a very strong retailer. I think they compete head to head with Waitrose."
Outsourcing delivery
Yet putting together a standard delivery service – let alone an express one – will represent a challenge for M&S. As TCC's Roberts says, its existing general merchandise delivery service is "a far cry from the logistics needed for delivery of chilled and frozen items and picking of groceries". This raises the question of whether M&S will partner with an external service such as Convibo to handle the final mile. An anonymous source says this may well be on the cards. "M&S is talking to potential partners. But there aren't many companies that could partner with them at the moment if you exclude Amazon and Ocado."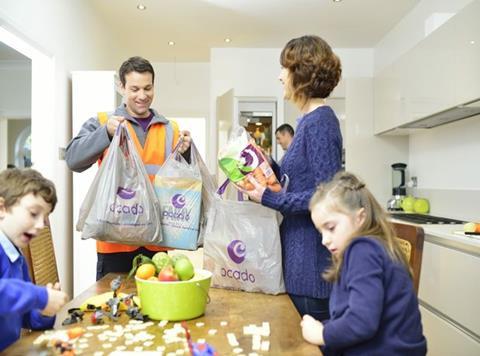 A partnership with Ocado may certainly be on the cards, if this weekend's rumours are anything to go by. And it may well be a solid fit. The online retailer has form in delivering premium goods and is keen to launch an express delivery service (although it is also considering a third-party provider). Plus its chairman Stuart Rose was formerly chief of M&S, and he urged the food business to embrace the online delivery market back in 2013. "If the customer wants it, eventually they are going to have to provide it," he warned.
Shore Capital's Black believes such a partnership may be the only way to make an M&S delivery service work. "They've got to do it on the basis of making a profit, which leads me to believe, could they look at a partner like Ocado?" he says. "It depends on their restrictions with Waitrose but there's no barrier with Morrisons, so time will tell."
If M&S can get the right partner and right proposition, its online grocery service may just prove worth the wait.