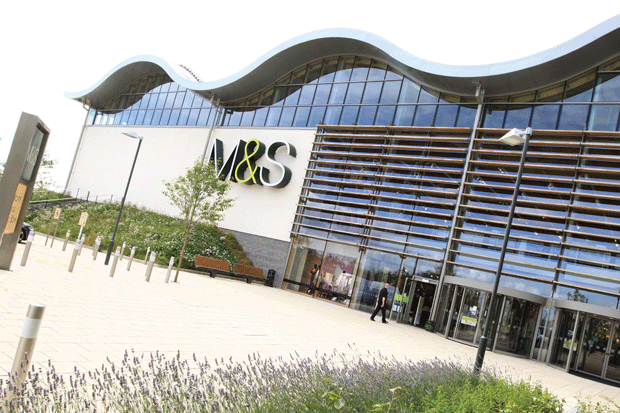 M&S is opening a further 83 cafés for dine-in, on top of the 118 that have already reopened.
The retailer also said today it would cut prices following the government's reduction in restaurant VAT from 20% to 5%, passing savings on to customers.
It means that from 22 July – by when the next 83 cafés are set to have opened – a flat white coffee will cost £2.36 instead of £2.70, while a sausage bun will be £3.28 instead of £3.75.
Social distancing measures include Perspex screens at each till. All tables are a minimum of a metre apart and two-metre social distancing is encouraged "where possible", M&S said.
Individual condiments are available, instead of shared bottles.
Waitrose and Morrisons have also recently reopened cafés for dine-in.
The M&S café locations are:
Aberdeen
Acorn Park, Crawley
Altrincham
Barnstaple
Basingstoke
Birstall Simply Food
Bishop Auckland SG
Bishop's Stortford
Blackburn
Bolton
Boucher Road, Belfast SF
Bracknell Lexicon
Bradford Broadway
Braehead
Braintree SF
Brentwood
Bristol
Burton
Cambridge
Carden Avenue, Brighton SF
Cheetham Hill, Manchester SF
Chelmsford
Chesterfield
Cookstown SF
Craigleith
Doncaster
Fargate, Sheffield
Gateshead Team Valley SF
Glasgow Fort
Grimsby
Guildford
Gyle
Hartlepool SF
Hayle
Hexham
Imperial Retail Park Bristol
Inveralmond Perth
Inverness
Kenton Bar
Kingsditch Cheltenham
Kingsgate East Kilbride SF
Kinnaird Edinburgh
Leeds
Leigh
Lincoln
Macclesfield
Martlesham Heath SF
Maybrook, Canterbury SF
Nantwich SF
Newry The Quays
Northallerton New SF
Norwich
Plymouth
Pollok, Glasgow
Port, Glasgow
Portfield, Chichester
Preston
Reading
Rochdale Riverside
Romford
Salisbury
Scarborough
Sevenoaks
Stratford City London
Sunderland
Sutton
Telford
The Docks, Dundee SF
Thurrock
Truro Lemon Quay
Tunbridge Wells
Union Square Aberdeen
Wakefield
Watford
Welwyn Garden City
Worthing
Yate SF
Yeovil