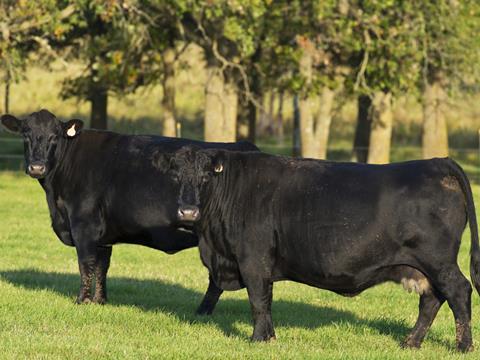 A 'belt and braces' DNA traceability scheme for Aberdeen Angus beef farmers should help improve confidence in both the breed and wider beef sector following a spate of meat scandals, the Aberdeen-Angus Cattle Society has said.

The society is hoping up to 90% of its 1,800 members will sign up to the Sire Verified Angus Scheme by the end of the year, said CEO Barrie Turner, as part of a push to improve traceability and make the breed and brand "bulletproof".

The scheme would also allow the society to explore genomics, said Turner, giving it the opportunity to "identify particular sires for taste and succulence", and to "selectively breed the lines that deliver what the consumers want".
It comes six months after scandal enveloped the now defunct meat supplier Russell Hume over what FSA CEO Jason Feeney described was the "systemic and widespread" re-labelling of meat at its six plants in England and Scotland.

Turner said there were concerns that some individuals could fraudulently market their product as Aberdeen Angus when it was not. However, the Sire Verified scheme, which uses Single Nucleotide Polymorphism (SNP) gene testing should make people "wary" of committing fraud.

"It's important that we do all we can to ensure what it says on the tin is what is in the tin and ensure that the badge of quality is not compromised," he added.

"The traceability scheme is vitally important to us as it protects the breed and the premium of our brand. Our aim is to ensure all Aberdeen-Angus beef is traced back to a fully registered Aberdeen-Angus bull, 100% guaranteed."