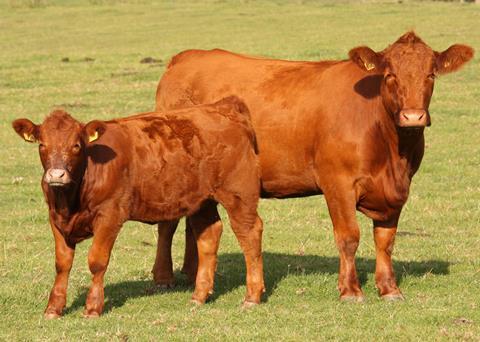 Exports of Scottish red meat and offal have fallen by almost 8% as a result of the coronavirus pandemic, according to new data from Scottish red meat levy board QMS.
Despite strong growth the previous year, the total amount of exports of Scottish red meat and offal fell from about £82m to £75.5m between August 2019 and July of this year, QMS said in its annual export survey.
This sent exports down by about 2% below the five-year average.
The survey also found total beef sales fell by around 12% in value and volume to a total of £41m, with QMS putting the decline down to "the near-closure of export markets for a period in mid-to-late March, when public health measures introduced to control Covid-19 led to delays at EU borders and saw export sales destined for the foodservice sector severely disrupted", said QMS senior economics analyst Iain Macdonald.
Demand continued to remain weak throughout the second quarter of 2020, he added, while increased freight costs "reduced the viability of some markets".
With the end of the EU exit transition fast approaching, the data underlined how important EU markets had been for Scotland's red meat exporters, he added – with 97% to 99% of beef and lamb export trade involving EU partners, and around 80% of offal trade.
And while he was reassured Scotland's red meat exporters now accessed new markets outside the EU, such as Canada and Japan, Macdonald noted that it was "hard to see" increased trade with new markets being able to offset fully the potential disruption to trade with EU countries at the beginning of 2021, particularly if no free trade agreement between the UK and EU emerges.
His warnings follow criticism of the government's handling of post-Brexit trade negotiations, with the British Meat Processors Association hitting out at its "failure to prioritise" cross-border trade for fresh meat earlier this month.
"Scottish exporters have a number of long-standing relationships with EU importers, which would be difficult to replace if significant new barriers to trade were to make them unviable," Macdonald said.
"With thin operating margins in the processing sector – of as little as 2% – export markets are a vital source of additional revenue over and above what can be achieved in the home market, helping to balance the carcase," he added.
"In turn, this supports the amount of money that can be spent procuring livestock from Scotland's cattle, sheep and pig producers."