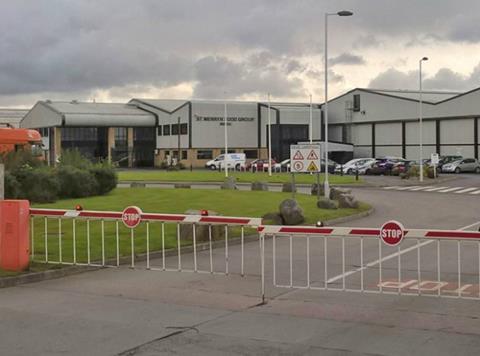 2 Sisters Food Group owner Boparan Holdings has completed the sale of its red meat division to Irish meat producer Kepak Group, for an undisclosed sum.

The deal sees Kepak assume control of the entire 2 Sisters Red Meat business with immediate effect, and represents the latest divestment by Ranjit Singh's food giant as it seeks to focus on its core poultry business.

2 Sisters Red Meat employs 1,875 staff across its St Merryn Food and McIntosh Donald subsidiaries. Boparan acquired the business in 2013 as part of an £80m deal for Vion Foods' UK arm.

St Merryn operates out of a combined beef and lamb processing plant in Merthyr Tydfil; a retail packing factory at St Austell - which includes central support office Talgarrek House; and a beef processing site at Bodmin.

It also owns a cold store facility at Truro, while McIntosh Donald operates a processing plant in Portlethen, Scotland.

Some 250,000 cattle and over a million lambs from more than 13,000 farmers are processed by the business every year.

The acquisition would significantly increase Kepak's value and scale, said Kepak MD John Horgan. It would also strengthen its key customer supply chain partnerships, and was both a Brexit and currency hedge for the business, he added.
A spokesman for the supplier stressed no jobs would be lost as part of the deal, while Kepak added the acquisition would also give it a "sustainable source of UK raw material" for its meat-based value added businesses.

A sale of 2 Sisters Red Meat has been on the cards since 2014, and follows a series of divestments by Singh as he seeks to restructure the business after a turbulent 12 months.

Boparan Holdings sold pizza brand Goodfella's to Nomad last November for €225m. It has since announced plans to close its Five Star Fish subsidiary and confirmed plans to close its Cambuslang poultry plant in Scotland, with the loss of 450 jobs, while there are also rumours of a potential sale of its Donnegal Catch fish brand and Fox's Biscuits.

Credit agency Moody's downgraded its rating to Caa1 due to its "poor standing" and "very high credit risk" in April, while 2 Sisters saw pre-exceptional operating profits drop by 77.4% in the 13 weeks to 28 April, to £3.1m.

Its protein division posted a £5.8m operating loss in the quarter, compared with a £6.7m profit last year. However, the supplier stressed it was taking "clear action" to remedy the "disappointing" performance through the divestments and its restructuring programme, and hired former Müller group CEO Ronald Kers as its new chief executive in June.

"We have been talking to several interested parties [since 2014]," said Singh. "But as we always make clear, any sale has to be at the right time with the right buyer, and it had to be a deal that fitted with our long-term strategy."

This sale represented "another major step in transforming 2 Sisters and building a better business", he added.
Kepak MD Horgan said the deal would complement its existing Irish business.

"With its very solid UK retail, foodservice and manufacturing relationships, this marks a very significant next step in delivering on our strategy. It is a great fit for Kepak," he added.

"The addition of these facilities significantly increases the value and scale of our business."