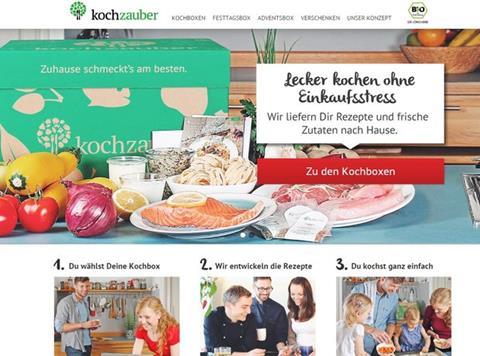 Lidl International's move into the online recipe box home delivery market in Germany will prompt speculation it could take the concept into other markets, including the UK.
Grocery delivery start-up Kochzauber, which Lidl has bought for an undisclosed sum, is a similar concept to another German recipe box business, HelloFresh, which is partnering with British celebrity chef Jamie Oliver. From January, this will deliver Oliver recipes direct to customers' doors in the UK, Germany, Netherlands, Belgium, the US and Austria.
Lidl said ordering recipe boxes for home delivery had become a growing market in Germany and its acquisition of Kochzauber was a response "to consumer demand for cooking delicious meals using market fresh ingredients, but without the need to go shopping".
A spokeswoman said Kochzauber already had a strong offering, with "great potential for development within this growing market".
But she denied Lidl had plans to launch online shopping "at the moment" in the UK. However, it would "continue to monitor any business activity that could be of potential interest to our customers".
"Given its international nature, that learning doesn't need to be stretched too far for them to start saying what do we do in other metropolitan areas," said Shore Capital's Clive Black.
"What Lidl has done in Berlin is look at a specialist, which I think is a sensible course of action at this stage."
Rival discounter Aldi plans to sell wine by the case from early next year, followed by non-food special buys later in the year.
Meanwhile, online retailer Amazon launched its Pantry service in the UK on 13 November. Available to Prime subscribers, it adds more than 4,000 fmcg SKUs which Amazon brands as "essentials".
The service followed the launch of one-hour delivery on chilled and frozen goods in London and Birmingham as part of its Prime Now service.