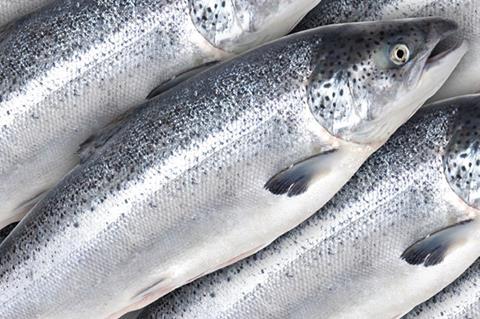 Major seafood supplier New England Seafood International has been snapped up by US company Sealaska.
NESI, which is a key white fish supplier for the likes of Asda, Sainsbury's and the Co-op, has been acquired for an undisclosed sum and will continue to operate as a separate business under the New England name.
The deal will also see its management continue in their current roles. Key members of the Surrey-based company's leadership team, including CEO Dan Aherne, will remain in their positions, while founder Fred Stroyan will retain a stake in the business and remain on its board.
Sealaska – an Alaskan corporation owned by shareholders from the US state's native community – said the acquisition would create a business nearing $1bn in sales, which would benefit from increased access to resources, broader product and category capabilities and deeper market access.
"One of the biggest challenges facing humanity is how to feed, water, educate and house a growing population on a finite planet," said Sealaska COO Terry Downes.
"Enormous social, environmental and economic value is possible when strong, like-minded organisations join forces across the world to make a bigger difference. Solving our most pressing problems requires working together with a global mindset."
Aherne said his company's values and connection to Alaska – where NESI already sources and processes fish for its Leap brand – strongly aligned with Sealaska.
"Whilst south east Alaska and London could not be farther apart in geography and way of life, Sealaska and NESI are natural partners connected at the source, via product categories and by values and approach," he said.
"Both businesses share a clear vision around inspiring consumers to enjoy more seafood. Both take a long-term, global view to enhancing lives and promoting a thriving planet."
In its latest financial results for the year to 31 October 2019, overall sales at the processor rose 4% to £161.1m. But operating profit fell by a quarter to £2.4m due to a slowdown in sales as well as extra admin expenses and discontinued elements of the business.
The acquisition of New England comes a matter of weeks after the owner of major competitor Young's Seafood, Eight Fifty Food Group, bought European processor Greenland Seafood to increase its presence in mainland Europe.